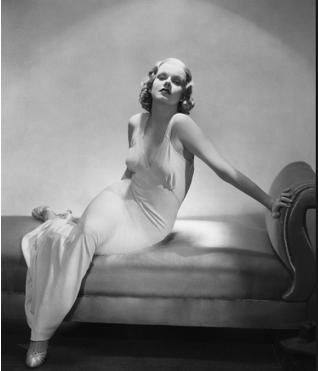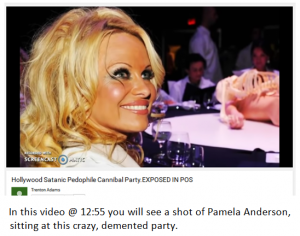 I can imagine that if you were to ask any of the guests at the Hollywood party they would say that it's just a grown up game of Operation that they just never got over and probably never will.

Hi Blessings,
This will be a short post.  Don't feel sorry for  Julian Assange if he's missing or never returning, yada yada.  Having sympathy for Julian Assange is like having sympathy for the Devil.
This video below will show some pole dancing type scenes so this just a heads up in case you don't want to see how Julian and Pamela really are which is wild.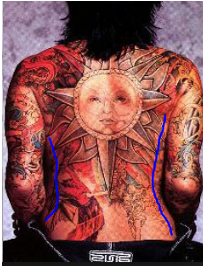 If I can make one bloodline connection that's good enough for me.  The bloodline connection with these two would be for sure Pamela Anderson the spouse of a bloodline her 1st husband Tommy Lee the drummer for Mötley Crüe.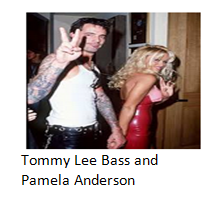 See Tommy doing the two finger tranny hand sign in this pic
Tommy Lee's bloodline through his paternal line connects at his 13th great grandmother Anne Hampden (De Hampden) connects to President Coolidge, Churchill, and Lady Diana.   Tommy Lee is also a great grandson to King Harold of Denmark II and his wife the daughter to the King of England.  President Coolidge lines connects to kings and other presidents.  You can type President Coolidge Famouskin.com or click HERE to go straight to the website.   I would say Tommy Lee is very high royal connection.  I did a post that I need to put back up on Loretta Lynn, Coal Miner's Daughter.  Loretta is a high royal bloodline on both of her parents lines and Loretta's husband's line connects to her father.  In Loretta's line she also connects to the Hampden line.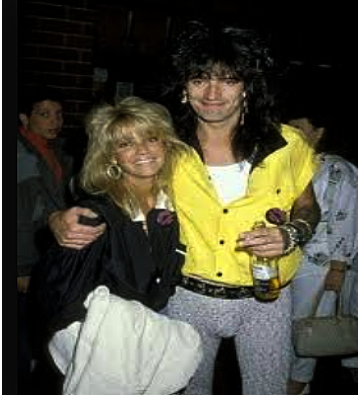 In this pic you can see Heather's bulging male trachea/Adam's apple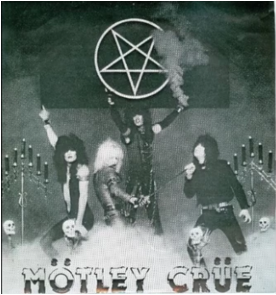 Let's finish with Pamela.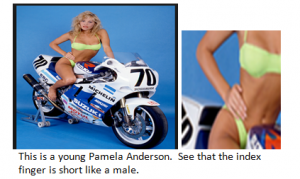 This is a 10 min. video and you don't really need to watch it because you can see that Adam's apple right in the pic below.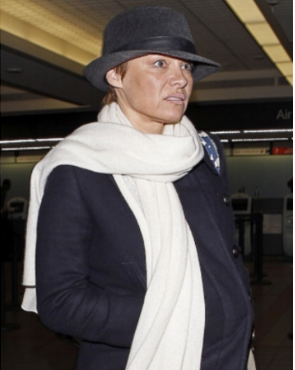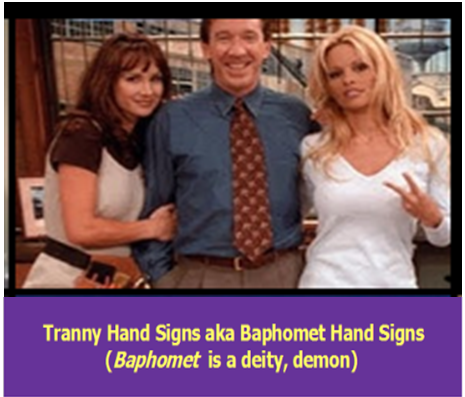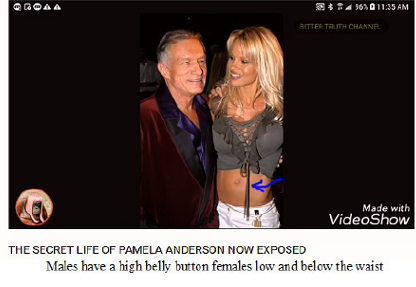 13 min. audio clip of Hefner's Tranny Dynasty from MrE channel which has been kicked off YouTube.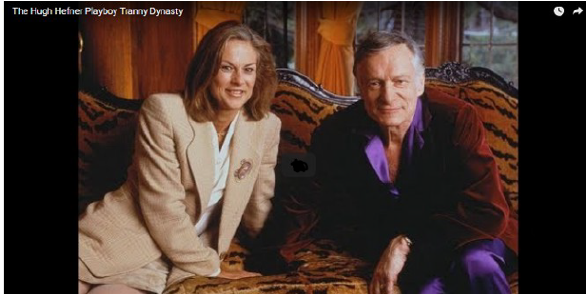 Pamela, Julian and Tommy oh all of you mentioned on here, the King of Glory is coming. Repent or if you're left behind don't take the Mark of the Beast it will be your final chance. Repent now.
Peace,
Missy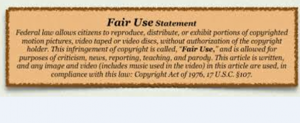 READ MORE