Home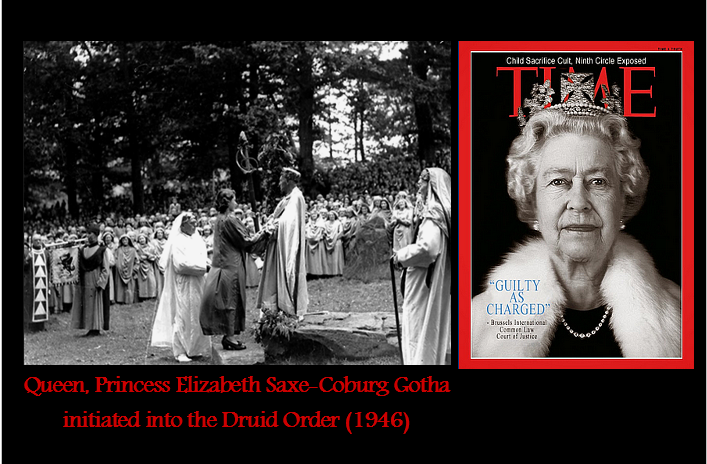 October. Added to my Fav List below the YouTube site:  Divine Truth1 – exposes reptilians and shapeshifting demon lizard people.  Living Truth – This is a site of people giving their testimonies of their dreams of being judged, left behind or facing the tribulation (hell on earth).  Also, people give their testimonies of experiencing heaven.
This is a 10 min. video from the Living Truth site: "Endtime Dreams From God!"
This short 3 min clip about President Obama's painting and is from a video: "Who is Barack Obama" by Truthful Spirit's channel.
I wanted to show you that the artist that painted president Obama's portrait and who was handpicked by Obama himself, well he has a history of paintings where he has painted black women holding severed heads of white women. The video will not show a bloody mess or anything just very shocking paintings.
Next month I'll move this video clip to the Obama Pergamon Altar post.
This will be a short 3 min recording of three people involved in the church.
1st Will be Victoria Osteen and her most popular blunder.

2nd Will be a favorite of the Osteen's and someone that they have publicly admitted to holding in high regard, Pope Francis. Pope Francis also makes lots of blunders something like: Don't pray to Jesus but pray to me; his church calls Lucifer – God; and this statement that he made: Jesus death on the cross ended in failure.

3rd Will be prosperity pastor Kenneth Copeland saying that GOD is the biggest loser of all time. Kenneth Copeland also loves to kiss and suck up to Pope Francis. Prosperity pastor Copeland never misses an opportunity to pray for Pope Francis and just really adores him, heck they adore each other. I would say that while they're on this earth they will be lifetime bff's and eternal sufferers in their future to come. Prosperity Copeland, you know good and well you're twisting scripture and you know that God threw out the rebellious angels not lost them as you have stated.
I'm sure if I wanted to waste my precious time I could prove that you too are from an Illuminati nephilim bloodline because when I'm study and preparing charts the Copeland name comes up quite often. Another set of names that I see a lot is Beiber (Justin or Justine) and Knowles which of course is Beyonce's last name.
Prosperity pastor Copeland also led the prayer for president Trump (real name is Drumpf) along with prosperity pastor Paula White, shes the bleach blonde hugging Trump/Drumpf, and 'she' also has an apartment in Trump's Park Avenue building. At this prayer meeting for Trump/Drumpf, prosperity pastor Paula White also prayed for president Trump/Drumpf's children. Prosperity Paula, I think you're prayers to the Lord are falling on deaf ears. Remember, it's free will to choose King Yeshua/Jesus or not and I think you will see that they really have no interest. Ivanka accepted Judaism which flat out rejects King Yeshua/Jesus, and Eric visits a pagan temple to win votes and he didn't blink an eye about all of their rituals that he participated while he was there.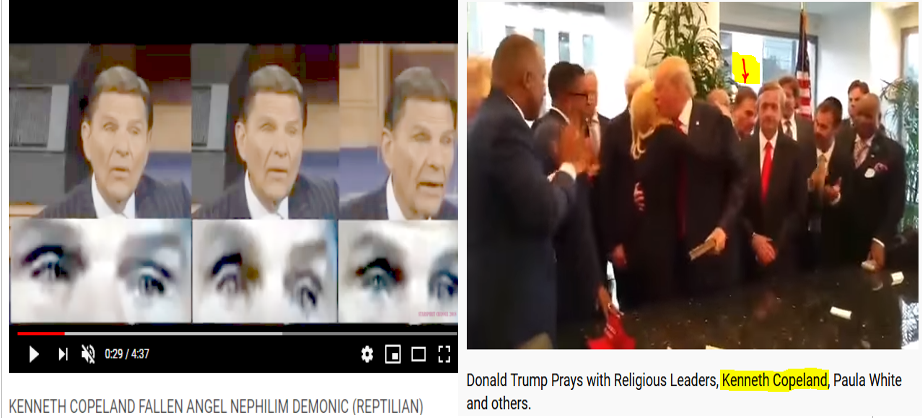 This song below is dedicated to all of the God Dissers that are behind the pulpit.
Video: "Already Gone (Eagles 2013 Remaster)"
  It's Always a Storm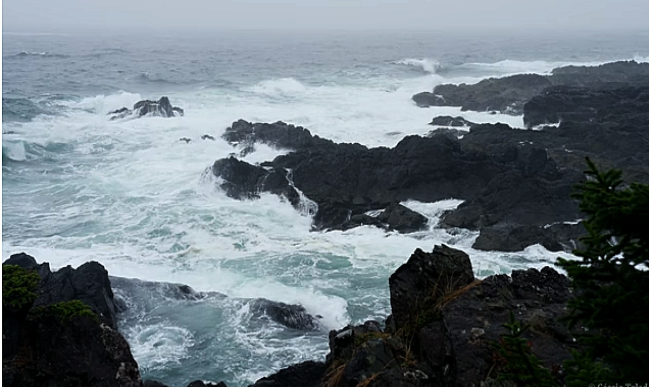 Below is the same as always.
Added to Fav Illuminati Vids:  Envelope analysis of Hillary, Biden, Bush, and Pence, in the video: Bush Funeral ThreePointsOfView w/Seething Frog BodyLanguageGhost and RedPill78
Added to the Mark of the Beast a vid by: Servant of God; Added to My Fav Prayers – 9th Bless Your Enemies. I put some info on why we should bless our enemies and how to pray for them to help them and in the end it helps you. "Only the weak are cruel, gentleness can only be expected from the strong."
Christians – this is just a suggestion of what I do to reach out to people about Yeshua/Jesus and the Mark of the Beast.  I typed up a paper with info (mostly everything that's on my Fav Prayer page) and I give it to the drive through cashiers, grocery store cashiers, grocery cart workers, homeless…  I say "Hey, do you know Jesus? Do you want this paper; it has prayers and stuff on it." They generally take the paper.  Most of them only know about Jesus through Christmas.  Only two homeless guys didn't want anything to do with Jesus.  For the homeless I give money or fruit and the paper.  Christians – The most important thing is to get the message out about Yeshua/Jesus, repent for their sins and the Mark of the Beast.  Please get creative and find ways to let everyone know. You can always pray for people, that's super simple. Peace, Missy
Here are a few YouTube sites/vids, etc. that I like:
Honest News Network – religious site that includes political end time events.
My own blog post:  Crucifixion – Ransom page: Israeli Geneticists Confirm Jesus' Father 'Non-Human
YouTube site: "Living Truth" people giving their testimonies of heaven and hell dreams.
Leuren Moret: Global Nuclear Coverup on YouTube'
SPIRIT 105.9 Christian Music Station Austin, TX  http://www.spirit1059.com/listen-live/
Detroit-Croatian Mafia Partnership / mysite -Wix.com He exposes Illuminati mob families
Love, love, love these 2 vids in particular because Pastor Hitchcock is very calm and thorough: 7 Reasons Pre-Tribulation Rapture Before Great Tribulation – Mark Hitchcock; and also
"The Judgment Seat of Christ" (Dr. Mark Hitchcock) This video explains the Judgment Seat. Our salvation is paid for by our Savior; this will will be for our rewards for what we've done for the Lord. These 2 vids are in my Fav Heaven and Hell section.
Now You See TV only when they have Gary Wayne, author of the Genesis 6 Conspiracy.  Gary Wayne's video:  Nephilim (Giants) Plan to Enslave Mankind/Book of Enoch. I love Gary Wayne's YouTube site.

This link shows you a great overview of Gary Wayne's book and his chapters on the giants of the bible.
http://genesis6conspiracy.com/section-iii-the-descendants-of-anak-bloodlines-and-covenants/
(not on YouTube) Pseudo-Occult Media.net – Exposes celebrities and their mind control or monarch programming.  Explains why the monarch butterflies and pink hair/wigs are used for alternative states of mind and are important to the splitting of their minds to mold them to be what the powers that be need for their money making beast machine.
I love this cooking site on YouTube and her blog called:  Divas Can Cook.  Amazing recipes for fruit Popsicle and ice cream made with fruit.  She does use sugar but you can switch it out by using Monk Fruit if you want to.
Rachel Stephens on YouTube

– A Christian updated way to teach the bible. She's fun to listen to if you want to learn about the bible. She is up to date on Nephilim and has a way to make it easy for a new or beginner Christian to understand and enjoy learning about the bible.

Servant of God on YouTube – super sweet Christian that receives end time dreams about the Antichrist and the Mark of the Beast
These sites expose reptilian demons: M Ricci, Divine Truth1, and also StarSpirit123
ONE FOR ISRAEL Ministry: a YouTube site of stories of Jewish people that found Jesus
Hell Testimonies – YouTube site
These YouTube sites expose switched genders: My Favs – Transpocalypse Now; Epic Sellouts (he's really brutal), Starspirit123;

Ashraf Ezzat – I like most of his videos and especially this one: "Joseph the Patriarch is Arabian (Eye opening)" I'm still a Christian but Dr. Ezzat gives a very good historical account of things and it's very interesting to take a look at. Also, Dr. Ezzat has a book titled: Egypt knew No Pharaohs Nor Israelites.   I like Mr Ezzat one eye shadow of his face on YouTube – so situation normal.
This blog is for entertainment purposes and spiritual healing only.