Home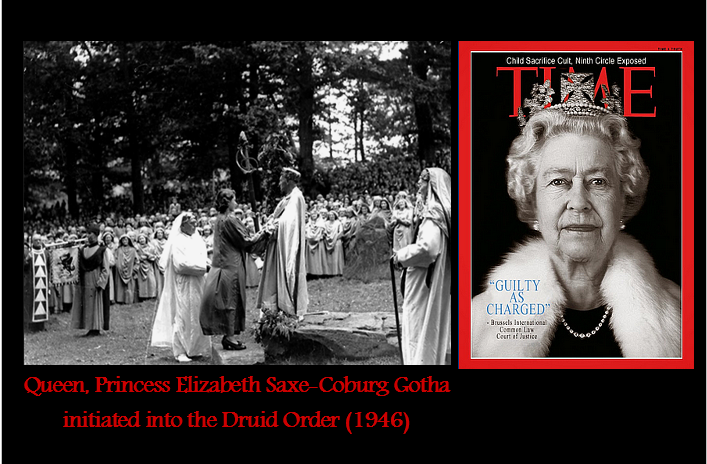 May updates:   I have a few of Epic Sellouts vids and I'll upload them later.  Added to the Joel Osteen/Austin blog post, a video by DrewBloom34 called:  "Exposed Pastor John Gray and his 4,000 Yeez" that means Kanye West tennis shoes.
After finishing up the Charles Manson and Wendy Davis' Stovall connection to royalty, I'm back to looking at David Koresh and trying to finish up what I started on him. To my surprise I did find another Illuminati bloodline connection (not sure if it's a great grandchild of royalty yet) in the Koresh compound which also happens to be a tranny or an Androgyne. For the Koresh deal – just know that there were innocent or unaware people in the compound and also outside surrounding the compound; but there were also Illuminati bloodlines (great grandchildren of kings) on the inside of the compound and also outside of the compound. I'm looking at this new person that I found and hopefully I'll be able to finish this up soon. Oh, I forgot that I had found a 2nd possibility. Since the two new ones I found aren't famous it takes extra work to put their info together.  This 2nd female I'm looking at I've caught in a semi major lie.
05/04/19  I met this guy today who just started talking and bragging about having a beer with Koresh in a pub by the compound. He said they didn't need to go and get him at the compound that they could have picked him up when he was at the bar. I asked him what was Koresh wearing and he said that he was very well dressed and that he had a 10k Rolex watch on. I said think about it – a preacher in a bar, really? He said that Well, Jesus hung out with sinners and I just smiled.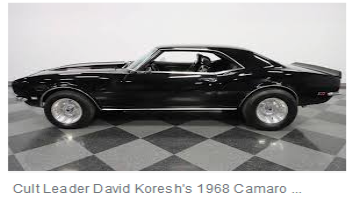 "Right now he's probably slow dancing with a bleached-blond tramp
And she's probably getting frisky…
Right now, he's probably buying her some fruity little drink
'Cause she can't shoot whiskey…
Right now, he's probably up behind her with a pool stick
Showing her how to shoot a combo…
And he don't know…
That I dug my key into the side
Of his pretty little souped-up four-wheel drive
Carved my name into his (Illuminati) leather seats…
I took a Louisville slugger to both headlights
Slashed a hole in all four tires…
Maybe next time he'll think before he cheats (and claims to be the "Sinful Messiah")
Right now, she's probably up singing some
White-trash version of Shania karaoke
Right now, she's probably saying, "I'm drunk"
And he's a-thinking that he's gonna get lucky
Right now, he's probably dabbing on
Three dollars worth of that bathroom Polo…
Oh, and he don't know…
That I dug my key into the side
Of his pretty little souped-up four-wheel drive
Carved my name into his (Illuminati) leather seats
I took a Louisville slugger to both headlights
Slashed a hole in all four tires…
Maybe next time he'll think before he cheats (and claims to be the "Sinful Messiah")
I might've saved a little trouble for the next girl
'Cause the next time that he cheats…
Oh, you know it won't be on me
No… not on me"
Love the recipes on Sanne Vloet's YouTube site.  This person missed their calling in life; instead of being a "model". this person, because I can't say a natural born woman, should have been a chef.  This person has really great healthy recipes.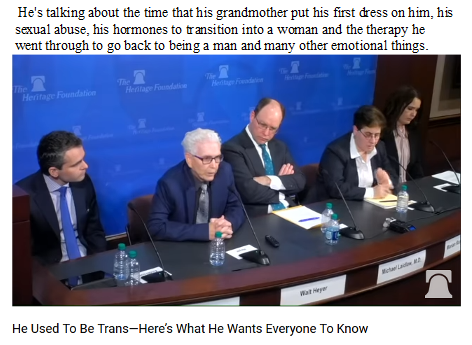 14 min. audio clip from the video (there was only him talking and no other pics) "He Used To Be Trans"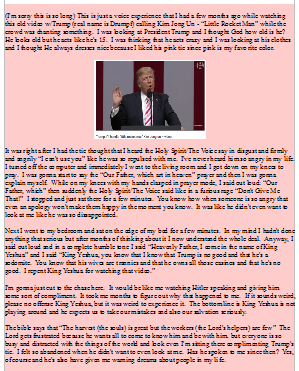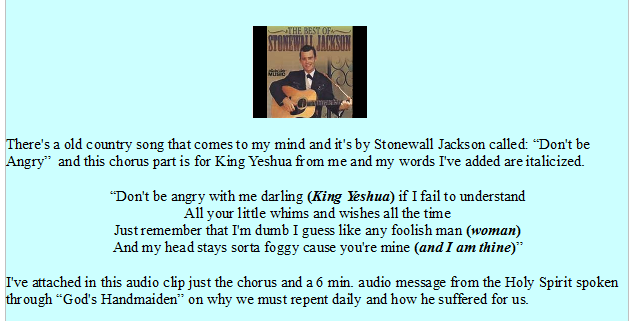 chorus and message from the Lord
Below – This is the same as last month.
Added to Fav Illuminati Vids:  Envelope analysis of Hillary, Biden, Bush, and Pence, in the video: Bush Funeral ThreePointsOfView w/Seething Frog BodyLanguageGhost and RedPill78
Added to the Mark of the Beast a vid by: Servant of God; Added to My Fav Prayers – 9th Bless Your Enemies. I put some info on why we should bless our enemies and how to pray for them to help them and in the end it helps you. "Only the weak are cruel, gentleness can only be expected from the strong."
Christians – this is just a suggestion of what I do to reach out to people about Yeshua/Jesus and the Mark of the Beast.  I typed up a paper with info (mostly everything that's on my Fav Prayer page) and I give it to the drive through cashiers, grocery store cashiers, grocery cart workers, homeless…  I say "Hey, do you know Jesus? Do you want this paper; it has prayers and stuff on it." They generally take the paper.  Most of them only know about Jesus through Christmas.  Only two homeless guys didn't want anything to do with Jesus.  For the homeless I give money or fruit and the paper.  Christians – The most important thing is to get the message out about Yeshua/Jesus, repent for their sins and the Mark of the Beast.  Please get creative and find ways to let everyone know. You can always pray for people, that's super simple. Peace, Missy
Here are a few YouTube sites/vids, etc. that I like:
Honest News Network – religious site that includes political end time events.  No. 1 Fav Site
My own blog post:  Crucifixion – Ransom page: Israeli Geneticists Confirm Jesus' Father 'Non-Human'
SPIRIT 105.9 Christian Music Station Austin, TX  http://www.spirit1059.com/listen-live/
Detroit-Croatian Mafia Partnership / mysite -Wix.com He exposes Illuminati mob families
Love, love, love these 2 vids in particular because Pastor Hitchcock is very calm and thorough: 7 Reasons Pre-Tribulation Rapture Before Great Tribulation – Mark Hitchcock; and also
"The Judgment Seat of Christ" (Dr. Mark Hitchcock) This video explains the Judgment Seat. Our salvation is paid for by our Savior; this will will be for our rewards for what we've done for the Lord. These 2 vids are in my Fav Heaven and Hell section.
Now You See TV and also when they have Gary Wayne and the Genesis 6 Conspiracy.  Gary Wayne's video:  Nephilim (Giants) Plan to Enslave Mankind/Book of Enoch. All of Gary Wayne's vids are great.
This link shows you a great overview of Gary Wayne's book and his chapters on the giants of the bible.
http://genesis6conspiracy.com/section-iii-the-descendants-of-anak-bloodlines-and-covenants/
(not on YouTube) Pseudo-Occult Media.net – Exposes celebrities and their mind control or monarch programming.  Explains why the monarch butterflies and pink hair/wigs are used for alternative states of mind and are important to the splitting of their minds to mold them to be what the powers that be need for their money making beast machine.
I love this cooking site on YouTube and her blog called:  Divas Can Cook.  Amazing recipes for fruit Popsicles and ice cream made with fruit.  She does use sugar but you can switch it out by using Monk Fruit if you want to.
Rachel Stephens on YouTube

– A Christian updated way to teach the bible. She's fun to listen to if you want to learn about the bible. She is up to date on Nephilim and has a way to make it easy for a new or beginner Christian to understand and enjoy learning about the bible.

Servant of God on YouTube – super sweet Christian that receives end time dreams about the Antichrist and the Mark of the Beast
Exposes Reptilian Demons: M Ricci, and also Species the Reptilian Conspiracy 2.0
ONE FOR ISRAEL Ministry: a YouTube site of stories of Jewish people that found Jesus
Hell Testimonies – YouTube site
These YouTube sites expose switched genders: My Favs – Transpocalypse Now; Epic Sellouts (he's really brutal), Starspirit123;

Ashraf Ezzat – I like most of his videos and especially this one: "Joseph the Patriarch is Arabian (Eye opening)" I'm still a Christian but Dr. Ezzat gives a very good historical account of things and it's very interesting to take a look at. Also, Dr. Ezzat has a book titled: Egypt knew No Pharaohs Nor Israelites.   I like Mr Ezzat one eye shadow of his face on YouTube – so situation normal.
This blog is for entertainment purposes and spiritual healing only.