Mike Pence – Illuminati High Royal Bloodline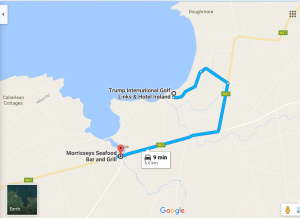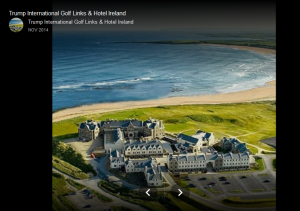 The woman in the pic below looks just like Trump/Drumpf's mother.
Trump's mother is the Illuminati High Royal Bloodline making him (and also his cousin Hillary/HRC) great grandchild of King Edward III
Hi Blessings,
The only reason I decided to take a look at Pence is because someone on YouTube had made a video saying that Pence was a Draconian or reptilian.  The guy's site with the video is down but the Pence video was so gray or iffy because it just showed Pence upper arm crinkling up under his suit, that it wasn't worth showing.  Then I saw a video by a different YouTuber called "Pope Francis is a Reptilian Shapeshifter" and his arm was crinkling up just like Pence's arm in the other video so now I'm interested to see if Pence is an Illuminati Bloodline.
First I would like to say that as a Christian I would like to believe/trust in Trump and Pence.  Trump is Hillary's cousin and also Trump's wives are questionable so I cannot put my faith in him.  I do appreciate some of the things that Trump is working on but can God really bless America when Trump's three wives are very questionable.  I'm gonna say no God will not bless us.  Please note that all of the presidents are related to the British Royal family, from George Washington to Obama and now Trump.
I needed more time to put this together on Mike Pence because it  was like a pile of wires all connected and tangled up.  I thought that I would find a connection to Karl Benz of the Mercedes Benz dynasty but due to charts missing names I was unable to connect the Pence/Pentz/Bentz to the Mercedes Benz family.
May 8, 2021 – The Holy Spirit asked me to look at him again.  He knows that he's sickening to me but I did look at Mike Pence and found that he is the 20th great grandson to Edward III Plantagenet King of England.  This makes Mike Pence cousin to both Hillary and Trump.  In Mike Pence's bloodline, he is closer to Hillary Clinton and Barbara Pierce Bush.  I will add the updated info down below.  I will leave the original search there since it lead me to a dead end.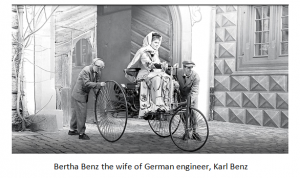 I was able to stumble across this name Heidenreich von RUSTE gen. BENZ, b. 14?? and he was the 15thxGrandfather to King Phillipe of Belgium.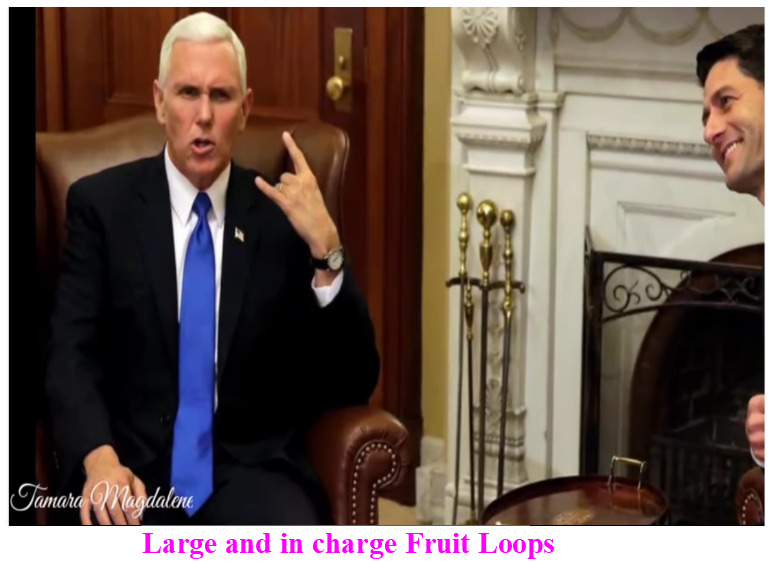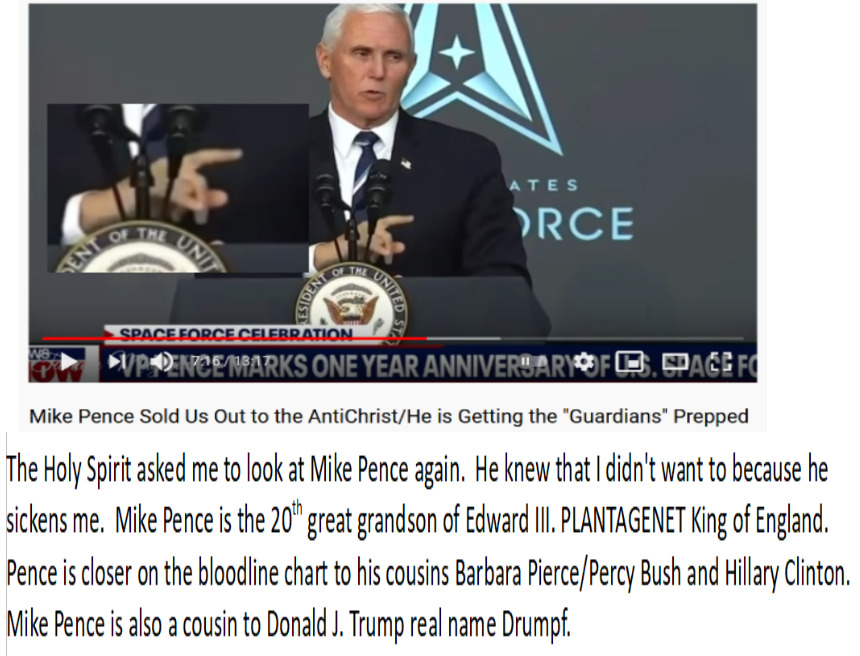 Video by: Tamara Magdalene: "Mike Pence and the Secret Coin"
Video by: Tamara Magdalene: 'Mike Pence Sold Us Out to the AntiChrist/He is Getting the Guardians Prepped for Armageddon"
updated chart
Mike Pence b. 1959
Father: Edward Joseph Pence Jr 1929 Father
Mother: Ann Jane Nancy Cawley b. 1932
Grandfather: Edward Joseph Pence Sr b. 1903
Grandmother: Francis Kathrin Geraldine Kuhn b. 1906
1st Grandfather: Henry Harold Pence Sr. b. 1863 2xGrandfather
1st Grandmother: Mary Ellen Riley b. 1871
2nd Grandfather: Corporal Samuel Pence b. 1836 3xGrandfather
2nd Grandmother: Frances Payne b. 1837
3rd Grandfather: George Payne b. 1816
3rd Grandmother: Margaret Payne b. 1814
4th Grandfather: George's father: Benjamin Coe Payne b. 1784
4th Grandmother: Elizabeth Harriett Hutchison b. 1790
5th Grandfather: George Payne b. 1763
5th Grandmother: Mary Coe b. 1765
6th Grandfather: William I. Coe b. 1727
6th Grandmother: Jane Milstead Ford b. 1722
7th Grandfather: Richard Coe Jr b. 1680
7th Grandmother: Jane Ford b. 1696
8th Grandfather: Richard Coe Sr. 1630
8th Grandmother: Mary Burnham b. 1662
9th Grandfather: John Burnham b. 1646
9th Grandmother: name unknown Burnham b. 1647
10th Grandfather: John Burnham father: Capt. Rowland Burnham b. 1627
10th Grandmother: Alice Eltonhead b. 1627
11th Grandfather: Richard Eltonhead b. 1582
11th Grandmother: Anne Sutton b. 1590
12th Grandfather: Thomas Sutton b. 1567
12th Grandmother: Anne Stanley b. 1561
13th Grandfather: Peter Stanley b. 1503
13th Grandmother: Cecily Tarleton b. 1525
14th Grandfather: Sir Edward Stanley 3rd Earl of Derby
14th Grandmother: Margaret Elizabeth Barlow b. 1515
15th Grandfather: Sir Thomas Stanley b. 1484 Thomas' mother was Joan Le Strange b. 1463. This bloodline founded the private federal reserve bank and also the Strong's Concordance bible. Upon arrival in America, the Le' Strange family later changed their name to Strong.
15th Grandmother: Anne Hastings b. 1485
16th Grandfather: Edward Hastings b. 1466
16th Grandmother: Lady Mary Hungerford b. 1466 Mary Hungerford's mother was Anne Percy which connects Mike Pence to Barbara Pierce/Percy Bush and Hillary Clinton is connected to the Percy bloodline.
17th Grandfather: Sir William Hastings 1st Baron of Hamgton Knight of the Garter Sheriff of Warwickshier b. 1431
17th Grandmother: Katherine Neville Baroness Hastings b. 1442
18th Grandfather: Sir Richard Neville, 5th Earl of Westmorland b. 1364
18th Grandmother: Joan Beaufort, Countess of Westmorland b. 1379
19th Grandfather: John of Gaunt Duke of Lancaster b. 1340
19th Grandmother: Katherine de Roet Duchess of Lancaster b. 1350
20th Grandfather: Edward III Plantagenet King of England b. 1312
20th Grandmother: Phillippa de Hainault, Queen Consort of England b. 1314
Below is the my original search and I'm leaving it because there is still a great source of bloodline connection info in Mike Pence's family bloodline history.

I do think that Mike Pencer/Bentz family line could be connected to the Mercedez Benz family line but I don't have access to enough resources to check that out. Mike Pence family line comes from the same area that the Mercedes Benz family is from.  My personal opinion is that I think they are related by cousins but I have no direct proof other than they are from the same area and shared the same last names. When the Benz families migrated to America they landed in close proximity to each other.
I was able to make a connection to the British royals through marriages through Mike Pence's family line.
Paternal/father side: Mike Pence, Father: Edward J. Pence, Jr.; Grandfather: Edward J. Pence, Sr.; 2xGrandfather Henry H. Pence, Sr.; 3xGrandfather Corp. Samuel Pence; 5xGrandfather John Pence; 6x Grandfather John Pence; 7xGrandfather Michael Pence; 8xGrandfather Michael Bentz from Bavaria.

Johannes Bentz b. 1709 and his brother (Johannes) Michael Bentz, b. 1705 came to America on the Loyal Judith ship. Their father had come to America before them but returned home I guess to report whether the trip would be worth it. Upon the ship's arrival all of the passengers were taken to the courthouse and required to sign the Oath of Allegiance to King George II in order to enter into the colony.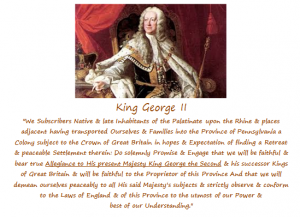 Quick breakdown of the relationships to the British that I could find.  (Johannes) Michael Bentz, b. 1705, married Anna Elizabeth Huber and they were Mike Pence 8x Grandparents.  The Huber name has changed to Hoover over time and this is where the connection is to President Hoover and J. Edgar Hoover, FBI director.
"Anna Elizabeth Bentz formerly Huber
Born 23 Jan 1715 in Ellerstadt, Bad Durkheim, Rheinland-Pfalz, Germany
Daughter of Gregor Jonas Huber and Anna Maria (Kreutzer) Huber
Sister of Anna Eva Huber [half], Johann Heinrich Huber [half], Anna Maria Huber [half], Johannes Huber [half], Johan Michael Conradt Huber, John Michael Huber [half], Conrad Huber, Christian Huber, John Paul Huber [half], Paul Huber, Anna Barbara Huber, Andreas Huber, Andrew Hoover and Andreas Huber [half]
Wife of Michael Bentz — married 10 May 1737 in Lancaster PA
Mother of Maria Barbara (Bentz) Wirtz
Died 9 Jul 1774 in Lancaster, Pennsylvania, USA"
Anna Elizabeth Huber's father Gregor Huber was the 5xGrandfather to President Hoover.  President Hoover's mother Hulda Randall Minthorn's line connects her to the King of England and many other famous people. You can type Famouskin.com Hoover or you can click HERE to go straight the link on Famouskin.com.
Gregor Jonas Huber – 5x Great Grandfather to President Hoover; Anna Maria Kreuzer – 5x Great Grandmother
*Andreas Hoover – 4x Great Grandfather to President Hoover (Andreas' half brother to Anna Huber); Anna Margareta Pfautz 4x Great Grandmother
John Hoover – 3x Great Grandfather to President Hoover; Sarah Burkhart 3x Great Grandmother
Jesse Hoover – 2x Great Grandfather to President Hoover; Rebecca Yount, 2x Great Grandmother
Eli Hoover – Grandfather to President Hoover;  Mary Davis, Grandmother
Jessie Clark Hoover – Father; Hulda Randall Minthorn – Mother – her bloodline connects to the King of England

*Andreas Huber/Hoover is the half-brother to Anna Huber, the 8x Great Grandmother to Mike Pence.   This would make President Hoover, Mike Pence's half-great uncle down the line.
Also, Gregor Huber was the 5xGrandfather to J. Edgar Hoover.
Audio of Larry King Live Interview with Shirley Temple Black on her experience with J. Edgar Hoover.  She said that Hoover had the softest lap.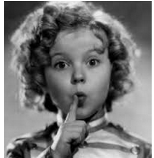 Shirley Temple: Appointed 1974 and 1975 United States Ambassador to Ghana; Appointed 1976 and 1977 Chief of Protocol of the United States; Appointed 1989 and 1992 United States Ambassador to Czechoslovakia
Shirley has many high royals in her bloodline but I picked this one:  Shirley Temple's 36th Great Grandfather, Eystein Throndsson, King of Trondheim, Sor-Trondelag, Norway.
YouTube sites:  Apostle Laura Lee and Jeremiah Weeps have made videos saying that Shirley was switched.  I've looked over her and I believe that she is/was a female.  Shirley's shoulders slope down like a female, her jawline goes in front of the ear, and her flat forehead, for me proves that she is a female not a switched boy like they portray.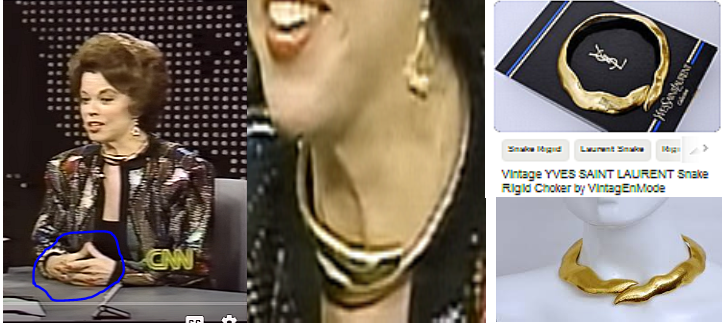 Video:  "Shirley Temple – The disturbing history of Baby Burlesk – Nabokow Documentary Part 4"

Video: "J.Edgar Hoover pt.1"
3 min video about a love story.  "John Edgar and Clyde"


 Michael Bentz, b. 1705, the brother to Johannes Bentz, b. 1709, and related to Mike Pence.
Johannes had maybe about 19 children but I'm only going to go over one of his daughters.
Daughter Maria Margaretha Bentz married Michael Urich; and had a daughter Elizabeth who married Anthony Earhart. They had a son named David Earhart, then David Earhart, next Edwin Stanton Earhart, then Amelia Earhart. You can type Famouskin.com Amelia Earhart or just click HERE to go to the site to see the list of royalty in the Earhart bloodline.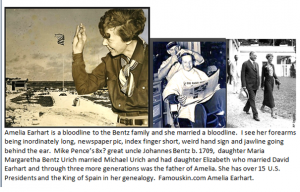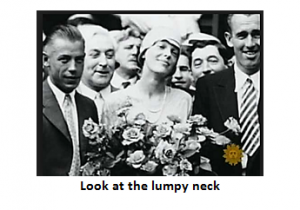 Mike Pence maternal side in Ireland I just skimmed over and they were not exactly poor but were fairly well off. I would say that he presented himself as someone whose grandfather was a Chicago bus driver and kind of like he was a commoner and I think this shows that he really isn't.  You can check out this genealogy site on Mike Pence.  see  http://ethnicelebs.com/mike-pence.
The only body parts that we will really be able to examine are the hands, jawline and arms.  We'll never see them in a bikini or beach scene.  I don't really trust any of them because they are all related.  I feel that they are all working together and just pretending to be fighting among each other.  The goal is the NWO.  I watched a video called At Home with the Governor, and Karen Pence said at 2:30 that her fav show was Modern Family and Mike said his was Downton Abbey.  Karen's index finger(s) are short and Mike's are long.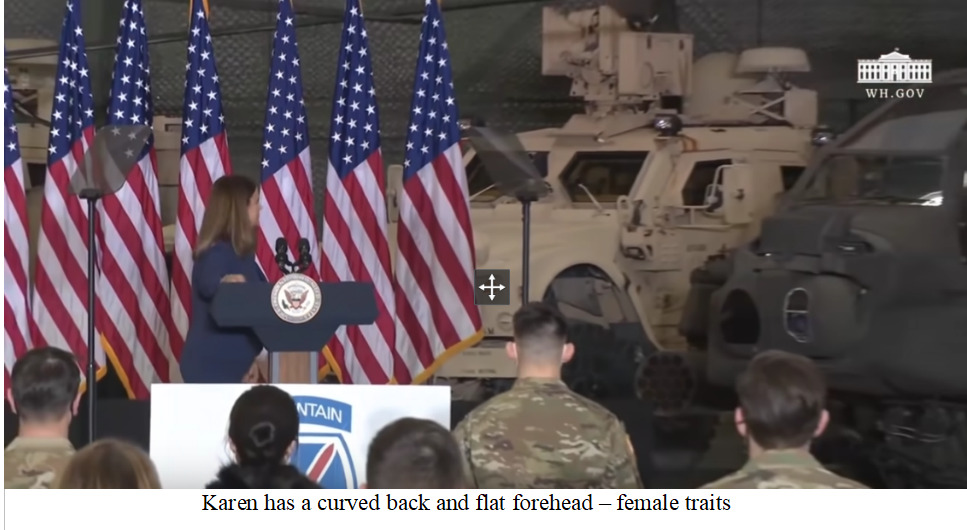 In this video the reporter asks Mike and Karen what their favorite shows are and Karen says "Modern Family" and Mike says "Downton Abbey".
I cut the vid down to 20 seconds where Karen Pence says her favorite show is Modern Family because that's what conservative Christians enjoy watching.
Video:  "At Home with the Governor"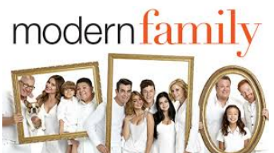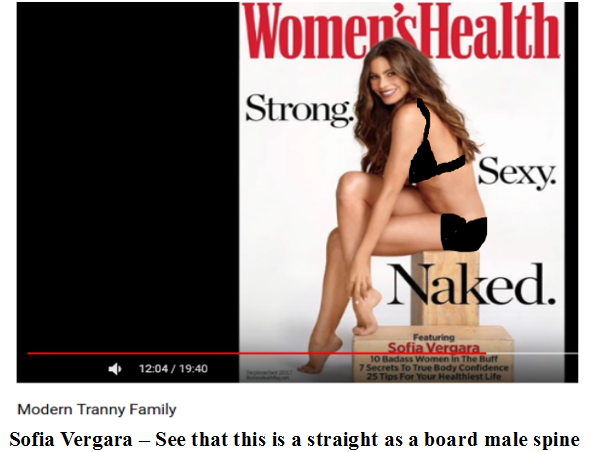 Video: "Sofia Vergara and Jimmy Kimmel Read Mean Internet Comments"  If you haven't already seen this video then FYI – it gets rough at the end.
Video by MrE also known as Transpocalype Now:  "Modern Tranny Family 2017"

  These pics of Downton Abbey are from this YouTube video but since it was embedded I couldn't attach it so I've attached pictures with notes.
Here is a 6 1/2 min. audio clip from the video above:
Shirley said while they were filming the dinner scenes for Downton Abbey the paintings would fall of the wall.
Shirley MacLaine is an Illuminati Royal bloodline on her paternal side.  Shirley is the great granddaughter to Edward III of England.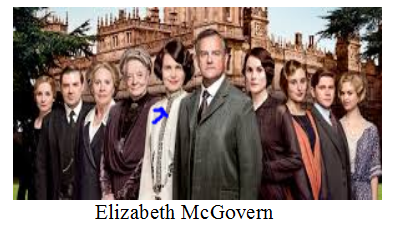 Video: "Kevin Bacon is related to King Edward I, Bradd Pitt, Obama AND his wife / PBS America"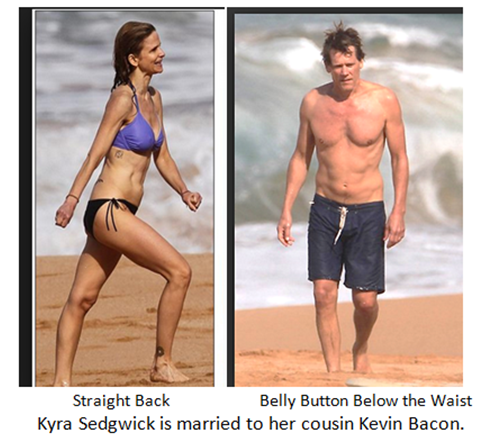 Video:  "Donald Trump's Connection to Blackstone and Jacob De Rothschild is Becoming Clearer and Clearer"
Video:  How Did We Miss This??? Fox News, CNN Donald Trump and a New World Order"
Dancers Outside of Pence's Home This Info Is For You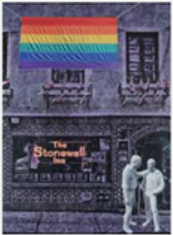 "The media is playing a sophisticated game of psychology by pretending to oppose Trump and claiming that the establishment opposes him. Those at the top gave Trump the ok to run for President. Trump is Jesuit educated from Fordham University. He is a front man for the Italian mob and will turn America into an overtly mafia controlled nation like Mexico. He does most of his business in the GENOVESE family's territories including New York, Atlantic City and Florida. If you think the mob is not relevant today than you have been fooled. The five families make an estimated 40-90 billion per year. They run business politics and media in the US through blackmail extortion and assassinations. The Trump bloodline also originated in Bavaria. The Welfs ruled Bavaria and are the elite merchant class today married into all the royal families. Guelph came from Welf. The Illuminati revived in Bavaria in 1776."
https://www.fearlessblogging.com/topics/society/posts/32544
Wiki Info but what's missing is that their real name is Drumpf:
Frederick Trump (March 14, 1869 – March 30, 1918) was a Bavarian businessman. Frederick Trump was the father of Elizabeth, Fred Trump and John G. Trump and grandfather of businessman Donald Trump.


And as reported to her Western Subscribers. An astounding, and frankly terrifying, nearly 500 page report prepared for the Security Council (SC) by the Main Intelligence Directorate (GRU), Foreign Intelligence Service (SVR) and Federal Security Service (FSB) is warning today that the United States can now be classified as undergoing a coup d'état where Freemasonic forces (for the first time in 188 years) led by American billionaire Donald Trump, and aided by secretive elements within both the Sicilian and American mafia, are presently engaged in a "soon to be deadly" all-out battle against the US Federal Reserve System supported "shadow government" currently ruling that nation, and who on its side is being aided by the Central Intelligence Agency (CIA) and the La Santa Sede (Vatican/Holy  See).
According to this report, in the aftermath of the 2008 global financial collapse caused by the outright systemic corruption emanating from the US Federal Reserve System that infected the entire Western world's banking system for the benefit of the American "shadow government", a powerful American-British Freemason cabal arose, headed by Donald Trump, to restore "sanity" into this system in order to, in essence, "save the world from itself".
Having begun large land purchases in Scotland, this report continues, Donald Trump, in 2010, gathered around him the most powerful Freemasonic force ever seen in modern times in a bid to first save the United Kingdom's banking system, and, as he envisioned Scotland would soon break away and become an independent nation, the entire world's economy could then be saved from the Freemason's new economically impenetrable Scottish stronghold.  In June 2010, this report says, Donald Trump and his Freemason cabal secretly put forth their historic plan to the City of London Corporation—who in turn appointed as their emissary to the Freemasons House of Lords member Baron James of Blackheath.
To understand the full implications of the Freemasons negotiating with the City of London Corporation, this report explains, one must know that the Freemason leadership only communicates with persons having an international security rating possessed by only 6 people, and that the value of their gold bullion holdings is estimated to be worth more than all the gold in the world that has ever been mined.
In his seeing that the US Federal Reserve's "stranglehold" upon the City of London Corporation was impossible to break, this report continues, Baron James, in November 2010, took to the floor of the House of Lords publicly telling his peers of the historic offer being made by the Freemasons (he self called Foundation X) to save Britain first, and then the world—but which failed to sway them leaving this critical historic event virtually unreported; except, or course, our 7 November 2010 report Secretive Knights Templar Make Astounding Bid To Save World.
Though little known among the American people, the GRU had previously reported, Donald Trump's mother, Mary Anne MacLeod, was born on the Island of Lewis, in Scotland, where she and her Gaelic speaking ancestors were the "caretaker/guardians" of the Callanish Stones many believe to have been erected as geographic "markers" mapping the Knights Templar's voyages from Europe to America where their vast treasure and documents were hidden before the European discovery of the North American continent in the late 15th century.
Making Donald Trump's cabal even stronger, this report states, was his joining forces this past week with the head of another powerful Freemasonic faction, New Jersey governor Chris Christie. Governor Christie, the SVR explains in this report, has been long believed by Federation intelligence sources to be the 6th cousin of Donald Trump through the paternal line of his Scottish born great-grandfather, James H. Christie—whose family, like Donald Trump's mothers MacLeod line, were also caretakers of the Callanish Stones on the Island of Lewis, and whose father, Wilbur James "Bill" Christie, managed "substantial" Freemason funds during his career at the Bank of New York that was established in 1784 by the American Founding Father and Freemason Alexander Hamilton, until its collapse in the 2007-2008 global banking crisis making Governor CHRISTIE's Freemason faction extremely "deadly and powerful", too, this report continues, is it's long association with the American Mafia as his MATERNAL AUNT, through an arranged family agreement, was wed to a captain in the *GENOVESE* crime family of New Jersey named: Tino "The Greek" Fiumara.
Though deliberately obscured in modern American culture today, the SVR in this report explains, it was, in fact, the Freemasons."
3 min video: "Genovese Crime Family"
The males to females are hard to read.  Clues will be:  flat forehead, high eyebrows, jawlines in front of the ears and short forearms.  Please see my Charles Manson post for info on Frank Sinatra who is mentioned in this video below.
This video was taken down.  The mob corporations started gay bars and said it was for the cover to deal drugs.  Lol – Sure.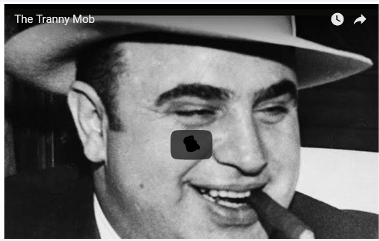 https://ahuwahzeus.wixsite.com/mysite/single-post/2017/06/17/Grimaldi-Crime-Family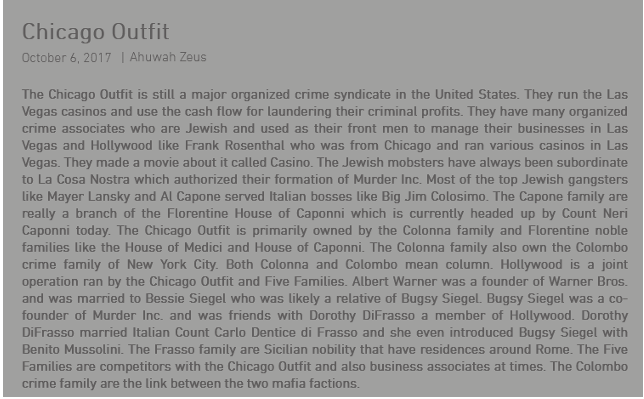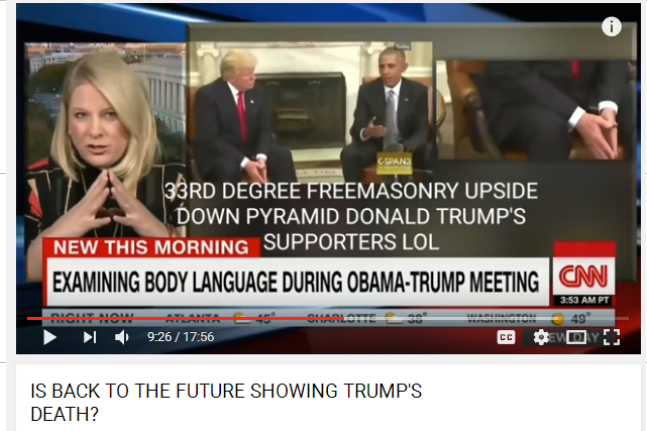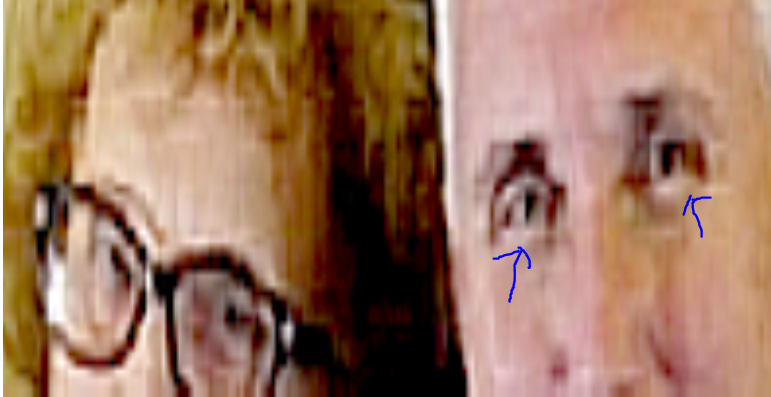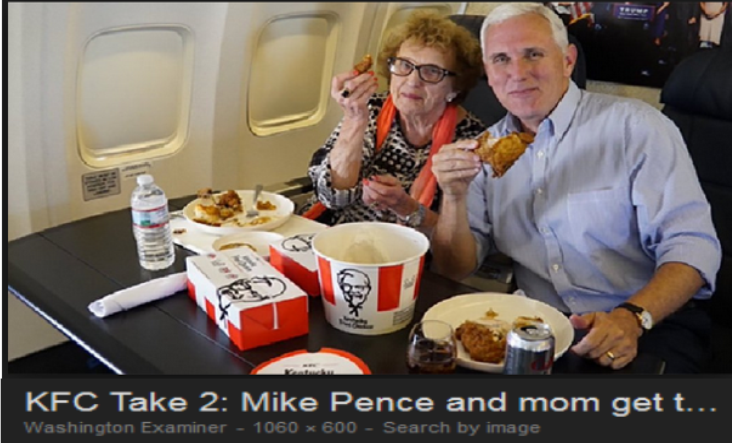 Also, I would like to say to the people that were harassing 'him' at his house and dancing I would like to say that you should think of turning your focus on your own life and forget 'him'.  The King of Glory is coming to remove his church and if you're left behind do not take the Mark of the Beast.  I'm not buying that all of you went over there to his home w/out being paid, just like I'm not buying that these political people are fighting when it actuality they are working together.  I'm going to be updating my Nephilim section to show you what you could possibly face if left behind. In Rome they have spent millions reconstructing the Colosseum where the lions used to chase and eat the Christians and other people.
Peace,
Missy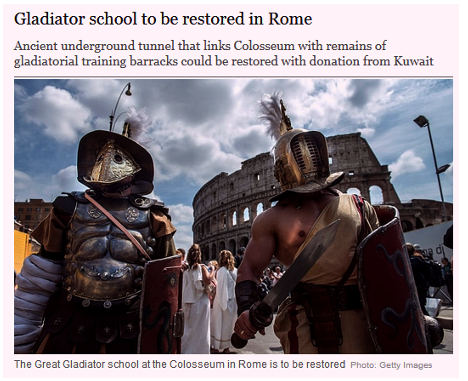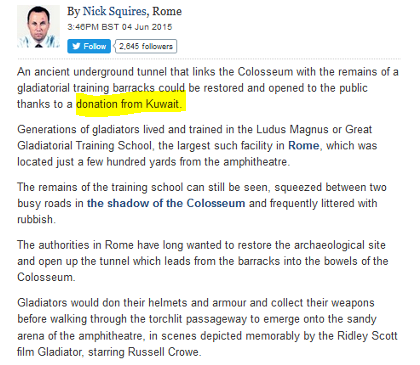 Video clip about the Colosseum cage that is going to be used to move wild animals up to the top of a ramp.  This was what was used in the olden days; they would lift wild animals up to run down and chase the Christians and other people and the thrill was the victims could see what was about to eat them.
To build this cage,they used the authentic wood and all of the tools from that time period to build this cage.  Do you think they did all this for arts sake or do you think they plan to use it?  Don't be stupid they plan to use it.  The devils number one prey will be the Christians.
Another thing, in this video clip they are talking about a rescue wolf as if they are just so noble.  If they were truly noble do you think they would put a emotionally injured wolf into a cage and begin raising or lifting it up by some men chanting some weird stupid stuff?  I could tell that the wolf was concerned by the noises he or she was letting out.  This was a domesticated wolf but the next animal they use will be a starving, rabid beast.
King Yeshua/Jesus already paid the price and suffered for all of us so you won't have to go through what is coming when the Antichrist system is set up for only 3.5 years.  The devil knows his time is short and he is going to do the most damage he can possibly do.  Repent of your sins and accept King Yeshus/Jesus as your savior or you will pay with your life which is not what God wants.  He sent his only son to make a way out for all of us.  Don't take this lightly.  These Nephilim bloodlines are not playing around.