Beto O'Rourke and wife Amy Hoover Sanders – Both Are Illuminati High Royal Bloodlines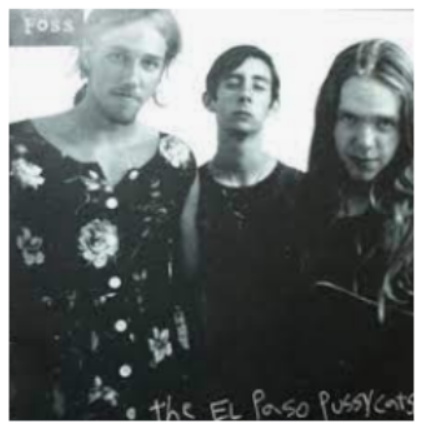 "Beto presents as your average generation X-er: a former bass player in a punk band, a profane skateboarder, a single-speed bike rider, a rented Dodge Caravan solo road–tripper.
In reality, Beto attended Woodberry Forest, an exclusive all-male prep school in the Virginian countryside.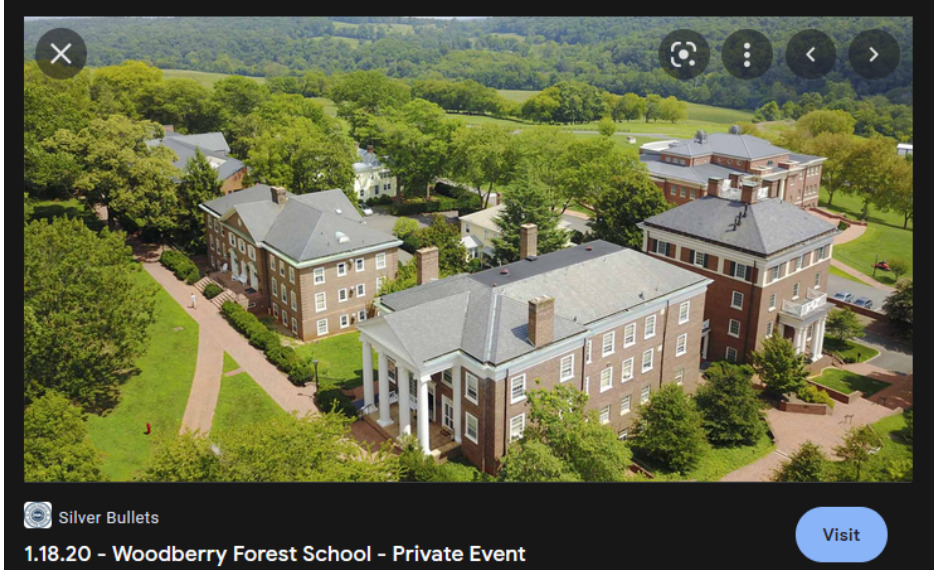 From there, he went to Columbia University, where he majored in English. He graduated in 1995 and stayed in New York working odd jobs before returning to El Paso in 1998, when, at age 26, he was arrested for drunken driving, allegedly jumping the median into oncoming traffic. A witness testified that Beto fled the scene, a charge he denies.
Now Beto's stuck in a crowded primary against Democrats who are serious thinkers with actual positions (not to mention juicyoppo research). On top of the DUI, there's some strange creative writing, published in e-zines during high school as a member of the hacker group Cult of the Dead Cow, including an erotic poem to a cow and a short story that imagines running children over with a car.
Under the handle "Psychedelic Warlord," Mr. O'Rourke contributed to electronic magazines, or e-zines, published online decades earlier by the hacker group, Reuters revealed. His submissions subsequently resurfaced later Friday, including a story he wrote when he was 15 that involved driving a car into a couple of children.
"As I neared the young ones, I put all my weight on my right foot, keeping the accelerator pedal on the floor until I heard the crashing of the two children on the hood, and then the sharp cry of pain from one of the two," reads an excerpt. "I was so fascinated for a moment, that when after I had stopped my vehicle, I just sat in a daze, sweet visions filling my head."
Mr. O'Rourke described the writings Friday as "really hateful, really bad stuff," The Texas Tribune reported.
"It's not anything I'm proud of today, and I mean, that's that's the long and short of it," Mr. O'Rourke said of his involvement in the group during an earlier campaign stop Friday, The Des Moines Register reported. "All I can do is my best, which is what I'm trying to do. I can't control anything I've done in the past. I can only control what I do going forward and what I plan to do is give this my best."
"Current weirdness includes a tale in which, while one of his young children was in diapers, Beto "collected an especially verdant turd … and put it in a bowl, telling Amy it was avocado." (Pressed to confirm the anecdote, Beto balked, but admitted it sounds like something he might do.)" article from APNews.com

Beto, this is what you should wear to go protest…this onesie outfit. This is a short clip of Beto at 31 years old in his band and for some reason they're dressed as sheep.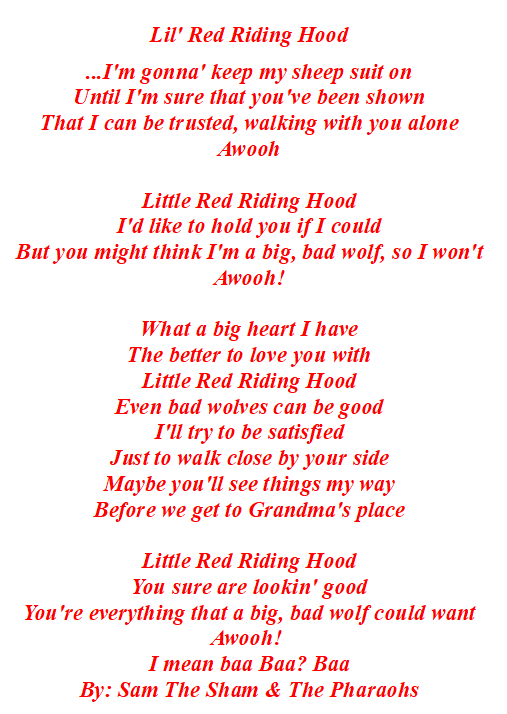 clip from the song – Little Red Riding Hood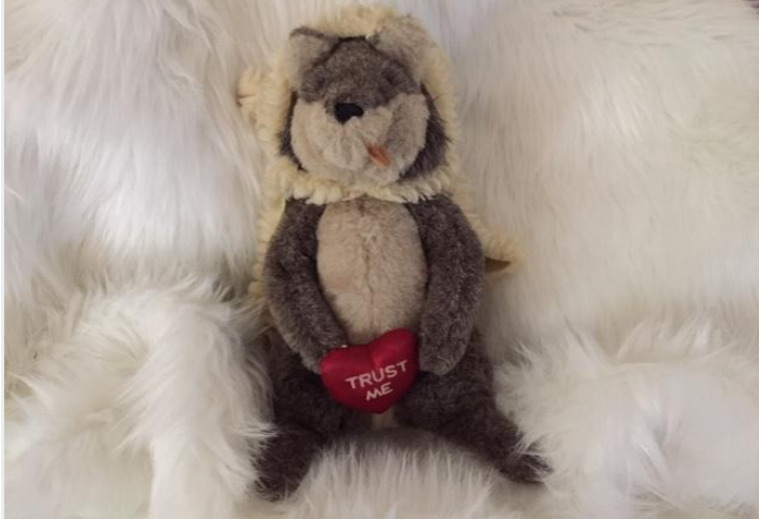 This is a version of the red riding song by Amanda Seyfried.  She's sings it really pretty but it's generally sung by a male or from a male's view.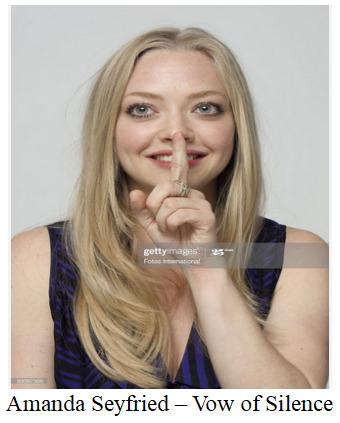 Video: Prince William ARK Gala 'EXPOSED' – in this video clip you will see hanging in the air a lamb similar looking to a pinata with a guy dressed as a demon attacking it.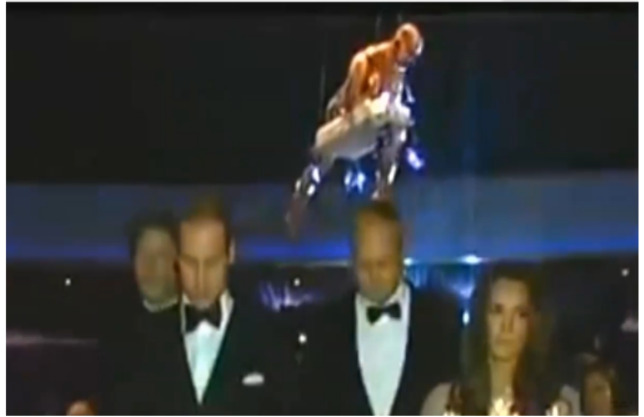 The Queen's male clavicles were found by Simon1978 on Bitchute.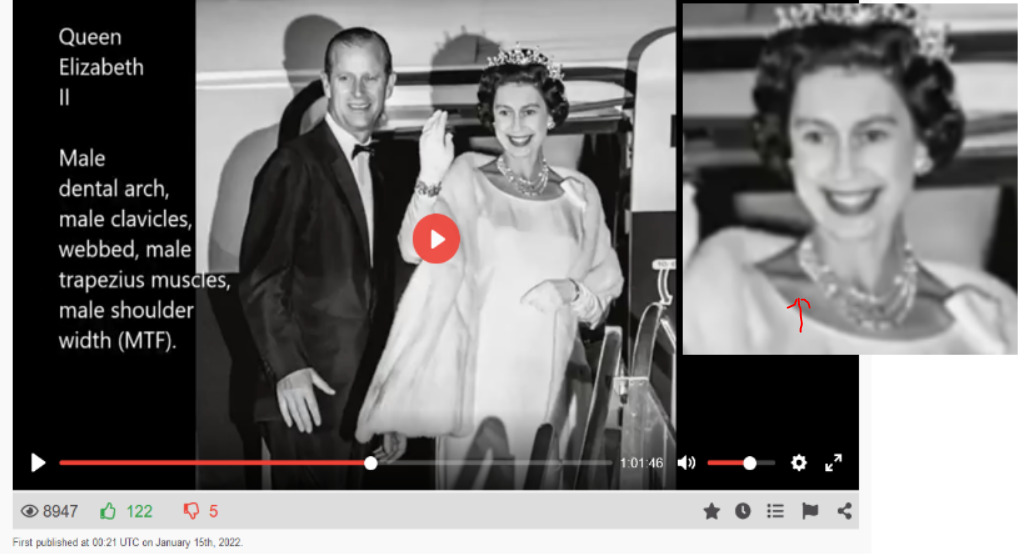 Cruella attends the Gala

Simon1978 on Bitchute also caught Cruella's mail clavicles and other tricks of the trade.
Beto wore the sheep outfit on stage during his music career and I believe that it's because it is the symbol of the Fabian Society.  Big thanks to Hugo Talks on Bitchute for bringing that back to my memory.  How could I have forgotten that symbol.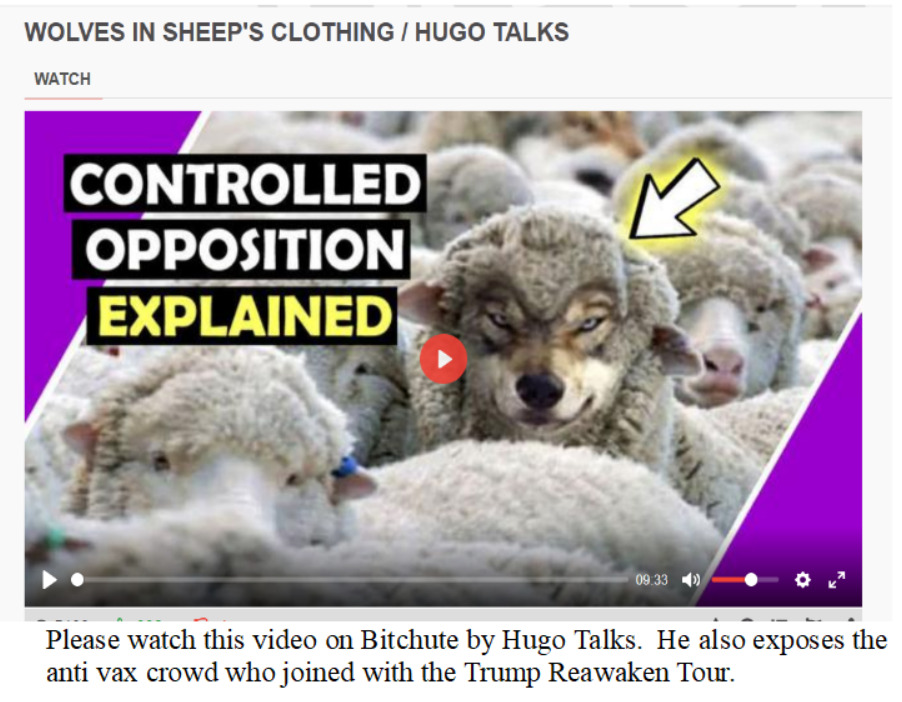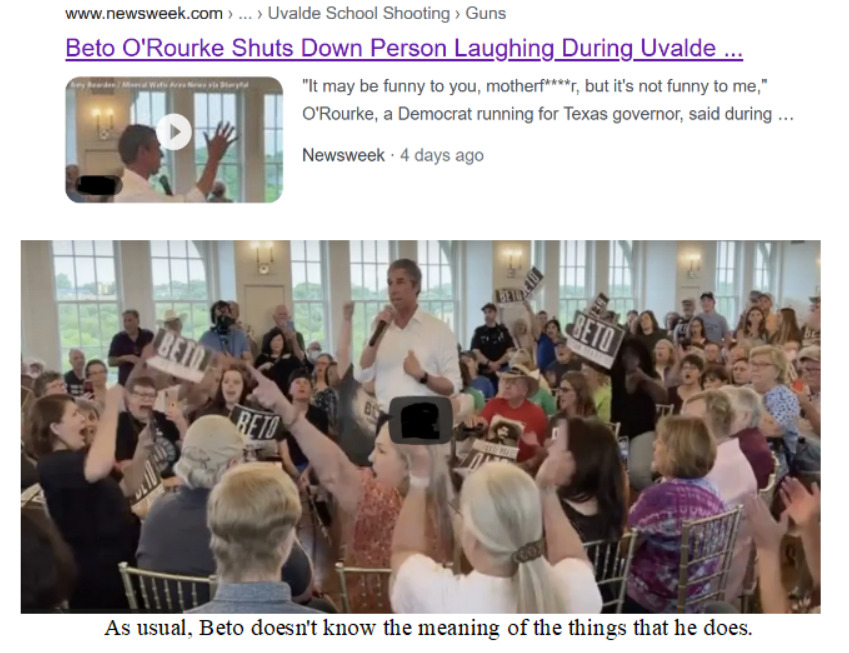 Video clip: Whites Raped Slaves – Origin of the term "Motherfucker"
There are over 1700 videos on Bitchute complaining and covering almost every topic that you can imagine about Beto so I'm not going to use them here.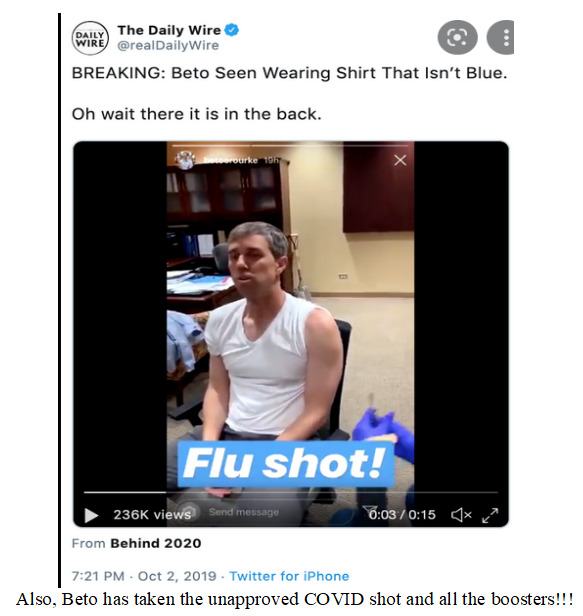 Video picked up by Jim Crenshaw: Interview with a Demon – Sudden death, the soul, Pharmakeia how to escape the covid jab (share this)
Another one gone forever from the unapproved COVID shot.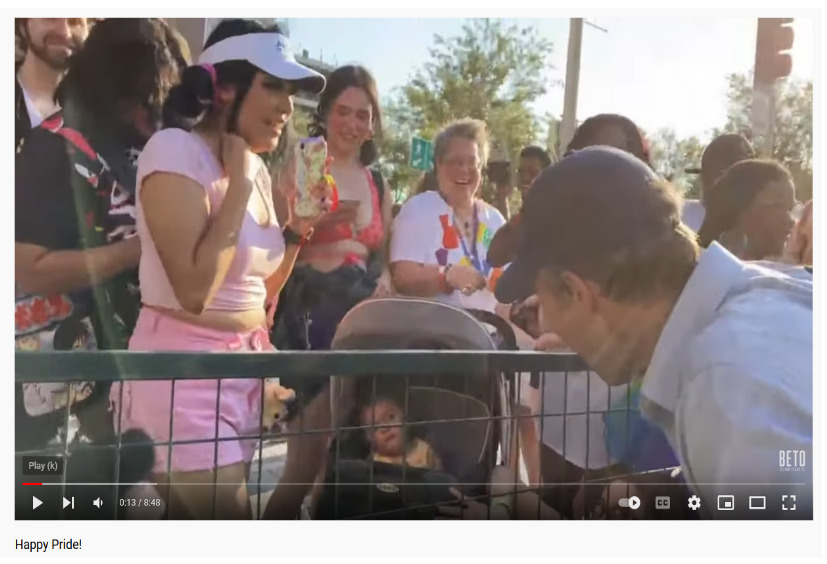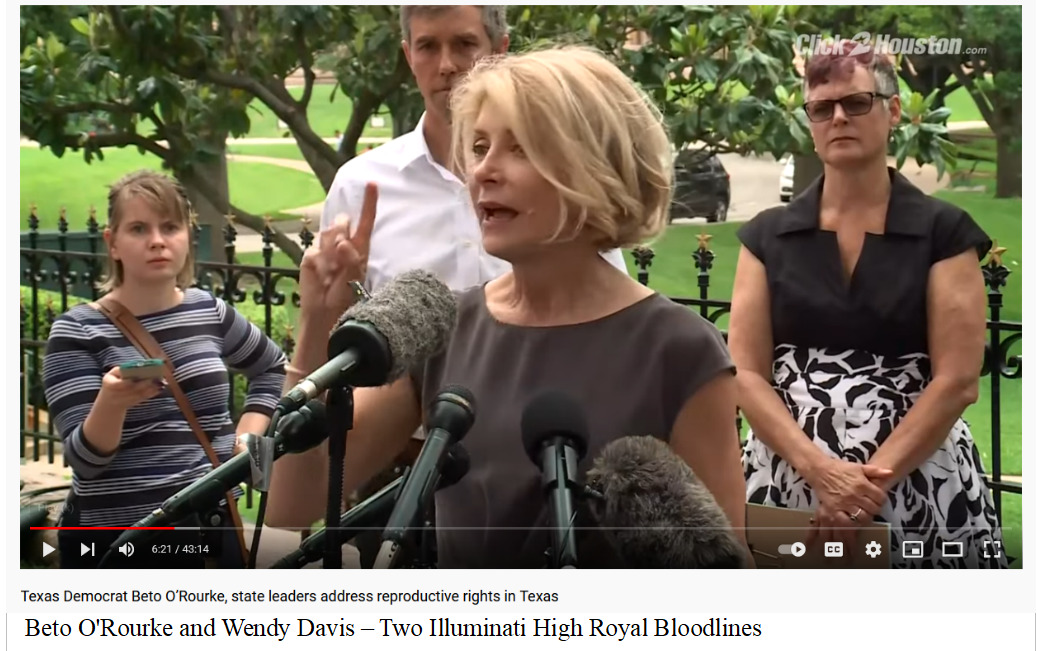 Twerking for Roe v. Wade a fictional story from a drunk con artist Norma McCorvey or Jane Roe who repented to Jesus before it was too late for her eternal soul.  Norma McCorvey admitted it was all a lie and that she was not raped.  You supporters of Roe v. Wade have been duped.  Wake up before it's too late for you.  This video was picked up by Jim Crenshaw on Bitchute.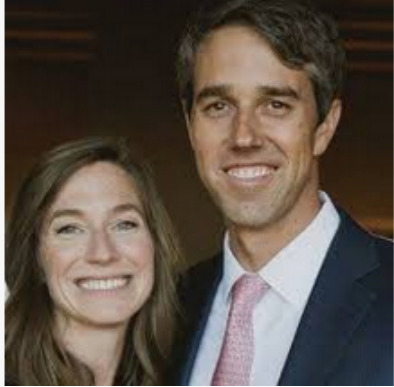 Robert (Beto) Francis O'Rourke b. 26 SEPT 1972 and Amy Hoover Sanders 28 SEPT 1987
Father: Pat Francis O'Rourke b. 1942 and Mother: Melissa Martha Williams b. 1948
Grandfather: Robert Lee Williams Jr. b. 1921 and Grandmother: Charlotte Marguerite Brooks b. 1920
Great Grandfather: Robert Lee Williams Sr. 1888 and Great Grandmother: Eunice Bird b. 1900
2nd Columbus Marion Williams b. 1847 and 2nd Alice Percy Cashion b. 1852
3rd Frederick Samuel Williams b. 1818 and 3rd Martha Caroline Harvey b. 1824
4th James M. Williams b. 1782 and 4th Mary Ann Elizabeth Elkins b. 1792
5th Frederick Samuel Williams b. 1751 and 5th Arribecah Goff b. 1758
6th John Goff Jr. b.1717 and 6th Civility Elizabeth Francke b. 1730
7th John Fletcher Goff Sr. b. 1689 and 7th Mary Margarete Livingston b. 1695
8th James Ratcliffe Livingston b. 1658 and 8th Katherine Susan Russell b. 1665
9th Sir James Livingstone III., 6th Lord of Duniplace b. 1613 and 9th Annabella Abigail Young b. 1608
10th Sir David Livingstone 5th Lord of Duniplace b. 1585 and 10th Barbara Forrester b. 1578
11th Sir John Solomon Livingstone, 4th Lord of Duniplace b. 1545 and 11th Margaret Colville b. 1563
12th Robert Colville II. b. 1532 and 12th Margaret Lindsay b. 1545
13th John Lindsay, 6th of Dowhill b. 1520 and 13th Lady Marjory Stewart of Perth b. 1530
14th Sir James Stewart 1st Lord Beath b. 1506 and 14th Lady Margaret Lindsay of Innermeath b. 1495
15th Andrew Stewart 2nd Lord Avondale b. 1470 and 15th Margaret Jane Kennedy b. 1472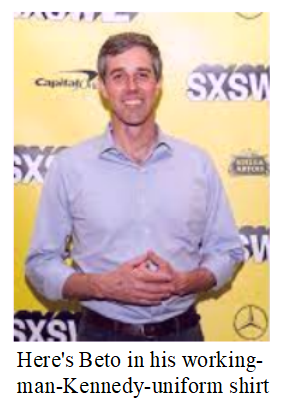 16th Sir John Kennedy of Dunure, 2nd Lord Kennedy b. 1436 and 16th Lady Elizabeth de Gordon b. 1443;
Elizabeth de Gordon's parents: Sir Alexander William Seton de Gordon b. 1410 and Lady Elizabeth de Crichton, b. 1410.
This Gordon bloodline is a connection to the Trump side. See the chart below for the Gordon connection. Just to be clear, the Gordon bloodline connects cousins Beto and Trump to the King of Scotland. See the chart below for the Gordon connection.
Beto's wife Amy has a connection to the Biden and Hillary side. Both Amy and Beto are connected to all of the U.S. Presidents.
17th Gilbert III Kennedy of Dunure b. 1405 and 17th Lady Catherine Maxwell Lady b. 1406
18th James Kennedy b. 1376 and 18th Mary Stewart, Princess of Scotland, Countess of Angus b. 1380
19th Great Grandfather: Robert John Stewart III. King of Scotland b. 1341 and 19th Annabella Drummond, Queen of Scotland b. 1351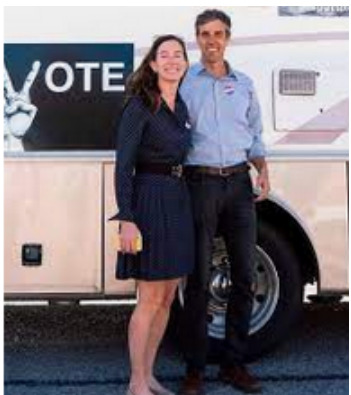 Short clip from Town and Country Magazine:  Amy O'Rourke, née Hoover Sanders, was born into a wealthy Texas family, headed up by local real estate magnate William D. Sanders. Her father was a big deal in the local community.
Amy Hoover Sanders 28 SEPT 1987 and Robert (Beto) Francis O'Rourke
Father: William David Sanders b. 2 DEC 1941 and Mother: Louann H. Feuille b. 4 FEB 1950
Grandfather: Richard Harlan Feuille b. 10 JUNE 1920 and Grandmother: Louann Johnston Hoover b. 1927
Great Grandfather: Robert Thompson Hoover b. 1891 and Great Grandmother: Louisiana Johnston Livesay b. 1897
2nd Robert McNair Hoover b. 1863 and 2nd Irene Amelia McLaughlin b. 1873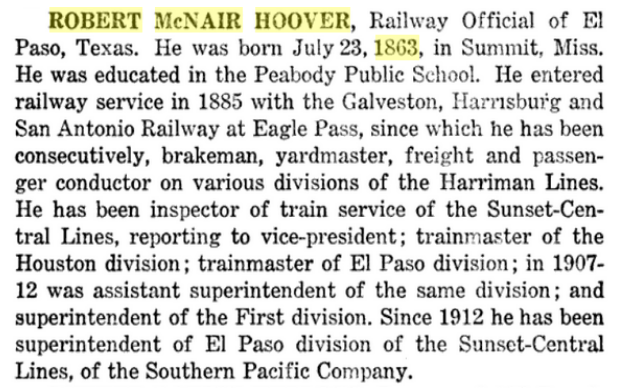 3rd William Christian Hoover b. 1832 and 3rd Martha Thompson b. 1834
4th Alexander Thompson III. 1800 and 4th Dorothea Pryor Womack b. 1814
5th James Alexander Thompson Jr. b. 1771 and 5th Eunice Strickland b. 1776
6th Solomon Strickland b. 1740 and 6th Amy Pace b. 1739
7th Richard Pace b. 1713 and 7th Elizabeth Spraw Lowe b. 1720
8th Richard Pace b. 1690 and 8th Sarah Woodlief b. 1694
9th John Pace b. 1668 and 9th Elizabeth Lowe b. 1670
10th Richard Pace II. b. 1638 and 10th Mary Knowles b. 1641
Richard Pace and his family received a land patent in Dec. 1620 establishing Pace's Paines plantation. In response to English expansion into Indian lands, such as occurred at Pace's Paines and elsewhere, Chief Opechancanough planned a 22 Mar. 1622 coordinated offensive on English settlements. Prior to the event, Pace learned about the impending affair from a Virginia Indian living with him. Pace rowed a boat across the James River to Jamestown and told Gov. Sir Francis Wyatt of the danger. Jamestown was not attacked, but many residents of outlying plantations died in the conflict. *Note that Michelle Obama is a descendant of the Wyatt bloodline.
11th George Pace b. 1609 d. in Charles City, Virginia Colony and 11th Sarah Maycock b. 1621 her mother was Mary Pierce, the daughter of Captain William Pierce and Jane Phippen. Captain William Pierce/Percy is a bloodline to Barbara Bush (the older one with white hair), the mother of George Bush. Hillary Clinton also connects to the Percy bloodline.
12th Richard Russell Pace II. b. 1583 and 12th Isabella Drake b. 1587
13th William Drake Jr. b. 1553 and 13th Joane Webb Merrylls b. 1550
14th William Drake Sr. b. 1518 and 14th Joan Ann Marsham b. 1518
15th Robert Beet Marsham b. 1555 and 15th Elizabeth Downes b. 1485
16th Robert Downes, Esq. and 16th Margaret Neville b. 1466
17th Sir John Neville and 17th Isabel Ingoldesthorpe
18th Richard Neville b. 1400 and 18th Alice Montague b. 1407
19th Sir Ralph Neville 1st Earl of b. 1364 and 19th Joan Beaufort, Countess of Westmoreland b. 1379  – connects here to Biden and Hillary
20th John of Gaunt 1st Duke of Lancaster b. 1340 and 20th Katherine de Roet Duchess of
21st Great Grandfather: King Edward III. b.1312, The House of Plantagenet. This bloodline intermarried with the Kings of Scotland. Further down when reading Beto's bloodline info, Amy and Beto are distant cousins.  I hope that this isn't a surprise since the Illuminati bloodlines usually always intermarry.  21st Phillippa de Hainaut Queen
I had to locate and put this chart because the Illuminati people used to have at least 10 kids and almost all of them shared the same first names.  Plus the Illuminati bloodlines love titles and status.  So, Beto's Gordon connection is first and Trump's Gordon connection is further down.
Trump's Gordon Connection
Elizabeth Gordon (Stuart) Countess of Sutherland b. 1475 or 1509
Alexander Gordon 12th Earl of Sutherland b. 1552
Beto's Gordon Connection
Father of Lady Elizabeth Gordon: Alexander Seton de Gordon 1st Earl of Huntley b. 1410 wife Lady Elizabeth de Crichton Countess of Huntley b. 1410
Lady Elizabeth Gordon b. 1443 Beto's great grandmother; her grandfather the 1st Earl of Huntley is not listed in the Gordons of Huntly and Sutherland chart because they only became important when the 2nd Earl of Huntley married into royalty, the princess of Scotland, Annabella Stewart.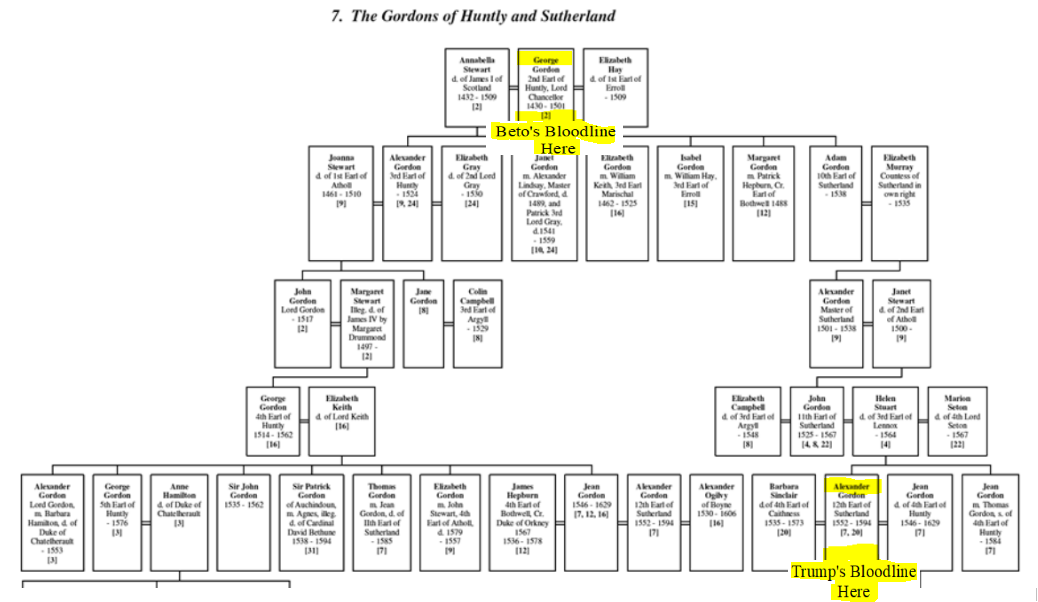 This chart below is a repeat from the Biden Illuminati High Royal Bloodline page.
Amy shares the same great grandmother Joan Beaufort, Countess of Westmoreland with Hillary and Joe Joe Biden.  Amy shares the same grandfather as Biden with Ralph Neville.  Amy and Beto share the same great grandparents with HRC, Joe Joe and Trump's royal bloodline connection to John of Gaunt and Katherine Swynford.  They all want to conquer the world.