Invasion of the Trannies – Political and Royal
---
---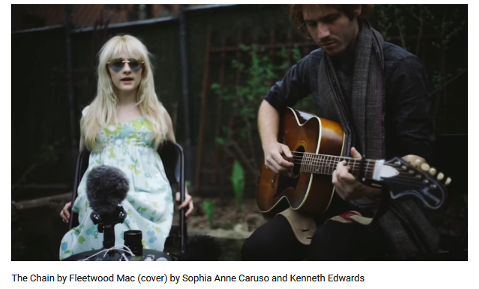 This is a 3 min. cover song.
Then spake Jesus again unto them, saying, I am the light of the world: he that followeth me shall not walk in darkness, but shall have the light of life.  ~The Bible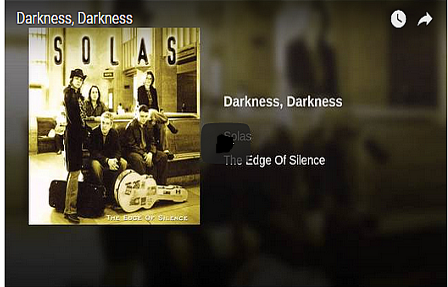 Song Darkness, Darkness 5 min.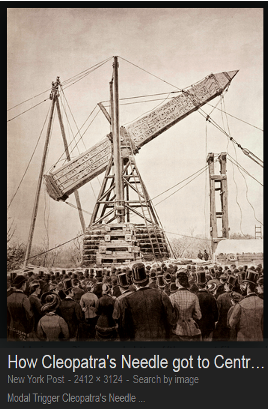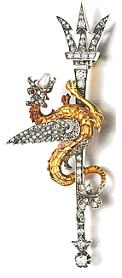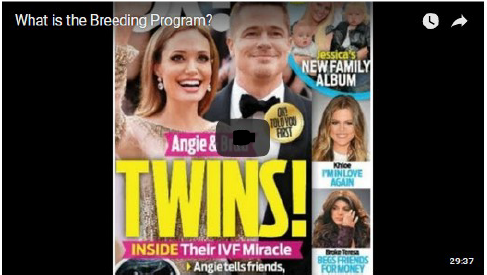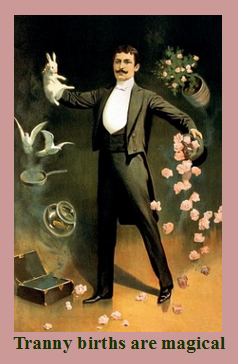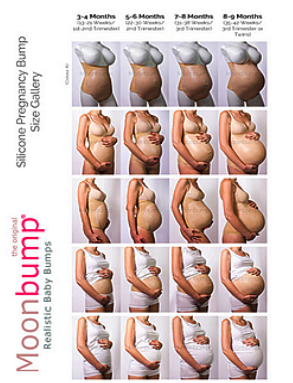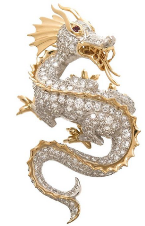 Married men compete for 250k by agreeing to change into women.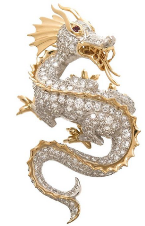 Anne Graham Lotz is a tranny.  This video below is from his/her own YouTube site.  This video below will show you the Adam's apple before it was shaved down.  Please see my Billy Graham Illuminati High Royal Bloodline blog post if you wish. 
I listened to a few of this person's sermons and I see that they are part of the programming to convince us that King Yeshua aka Jesus was a jew and to support the Jews. Yeshua/Jesus was a Nazarene, a Galilean. When Pilate ordered that a sign be hung over Yeshua/Jesus that read: The King of the Jews; Pilate was being sarcastic.
This Graham family has already been called out as having switched as a child, the tall and lanky Ann from a male to a female. I would say that Ann is now a programmer. This is a high Illuminati, royal bloodline. Here's the bottom line – don't put your faith in man, put your faith in King Yeshua/Jesus. It's your call. You can follow these Illuminati high royal trannies and as Mag from the Bitter Truth YouTube channel likes to say – "Decepti-cons" or you can pray to King Yeshua/Jesus to help you.
Graham family you need to repent and you know exactly how to do that because you preach about it all the time.  No effeminate or liar will enter into the Kingdom of Heaven.
Billy Graham's 16x Great Grandfather – Patrick Graham married Countess Euphemia Stuart (Stewart). The Granddaughter of Robert Stewart II, King of Scots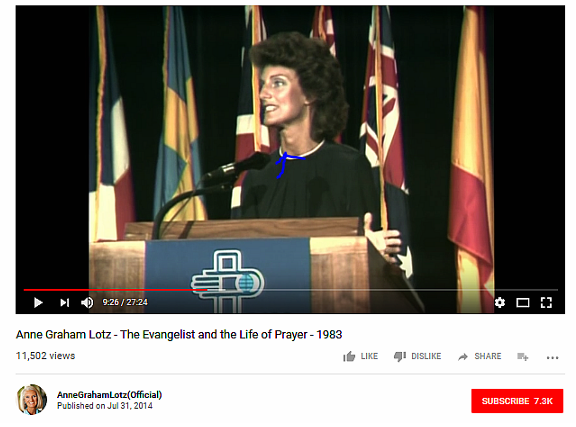 8 min. audio clip taken from the video by Mag Bitter Truth channel about Ann Graham being a tranny.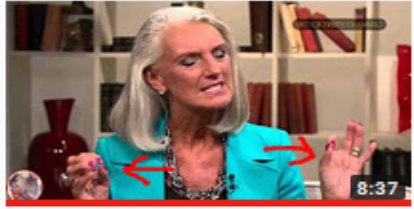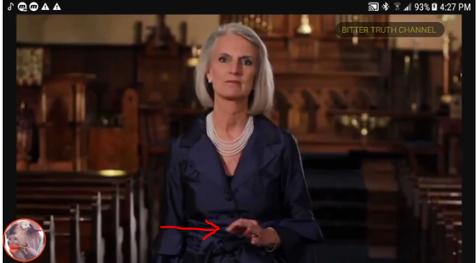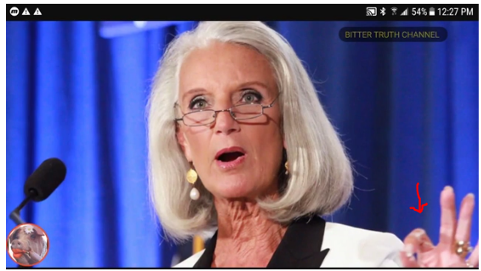 Here is the proof that Anne Graham was a man – has an Adam's apple.
Let's get to Kathie Lee who claims to be close friends to Billy Graham.  Kathie wrote and directed the play about Aimee McPherson. This video is below and is 1 hour long; Kathie's part starts at 29:48.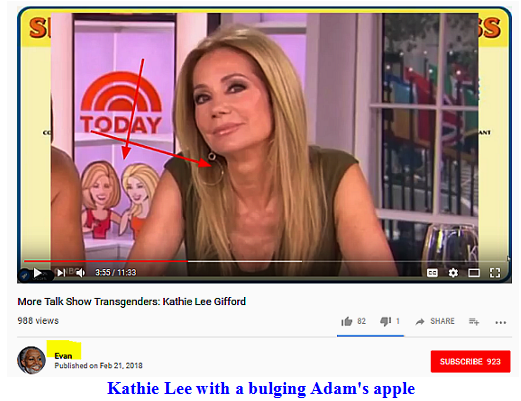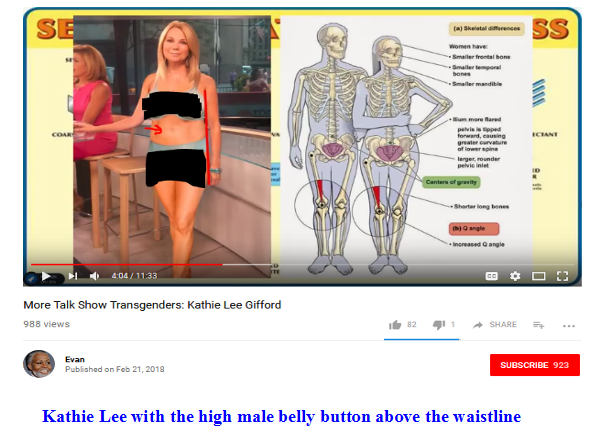 Kathie Lee is the godparent to Bruce Jenner and Kris Jenner's two transgender sons to daughters.  Kathie Lee called Bruce "her" and said people just need to get used to it.  What a piece of work Kathie Lee is.  The voice for the Christians or Satan?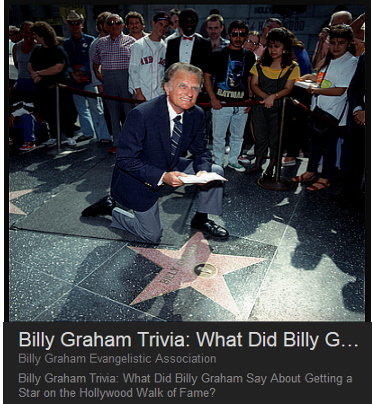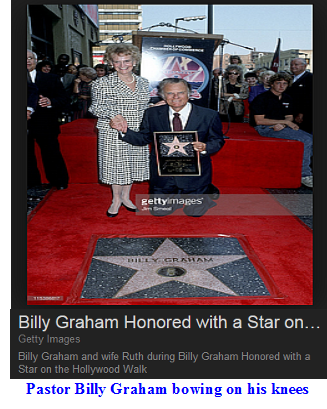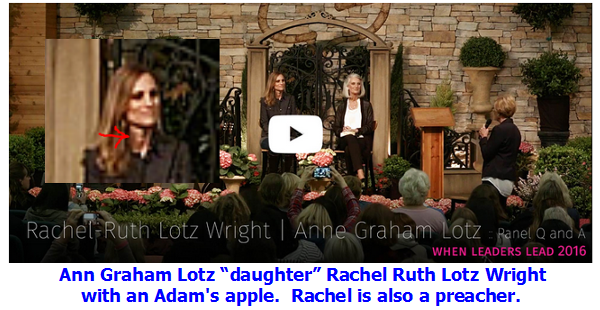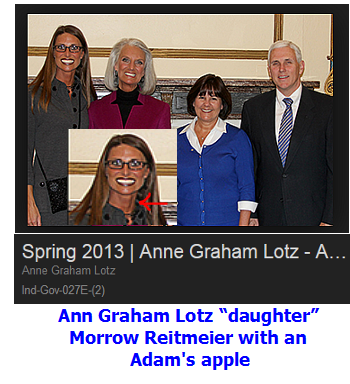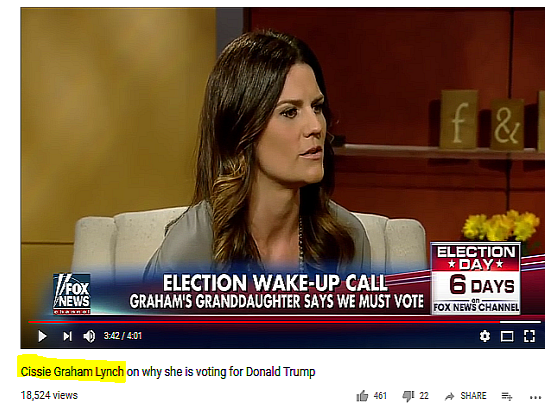 Franklin Graham's daughter Cissie.  Watch the neck.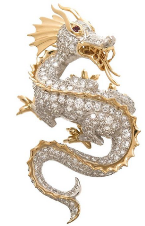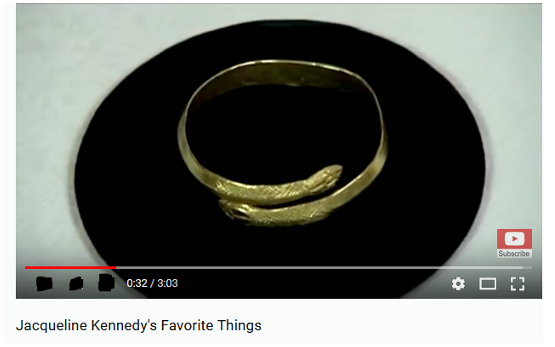 In the first 30 seconds you will see that President Kennedy had given Jackie a gold colored snake bracelet for their 10th anniversary, which may not seem like anything out of the ordinary but in this video @ 1:42 into this video you will see Jackie's Adam's apple and  also know that Kennedy was a Illuminati high royal bloodline.  This video is by ABC and will direct you to go to YouTube.
In this July 14, 1960 interview you can see the Adam's apple.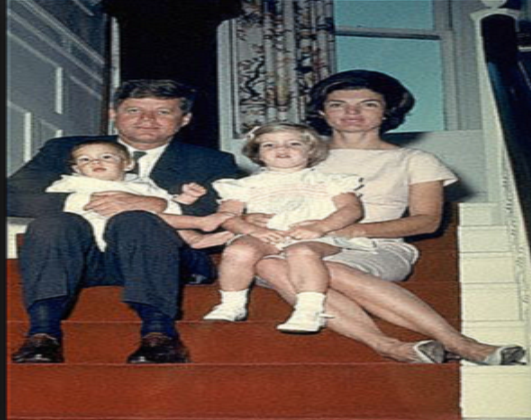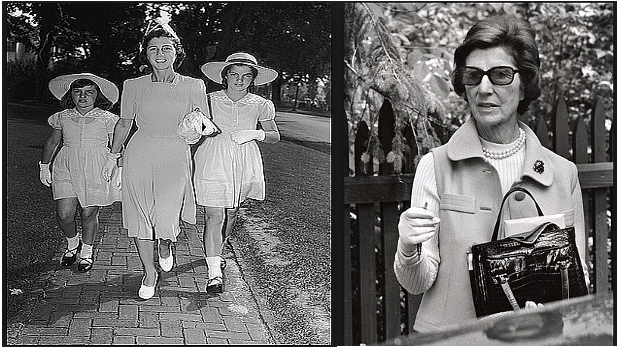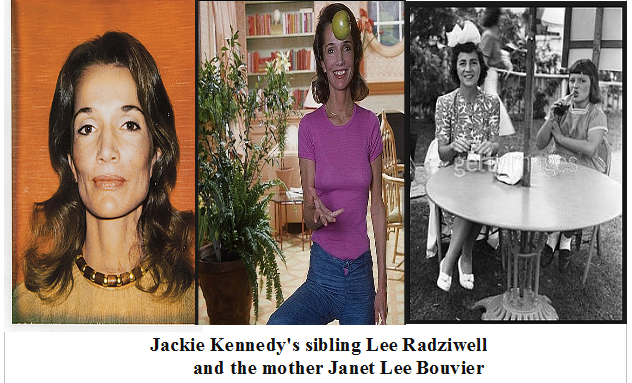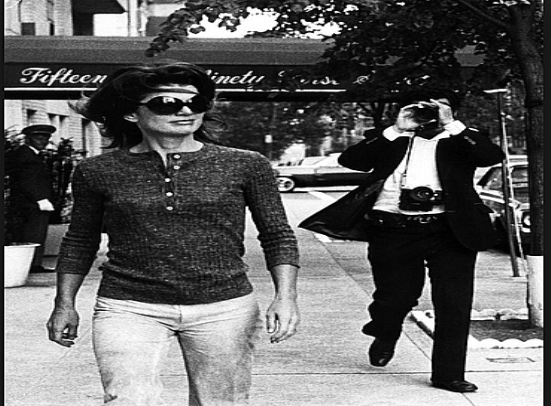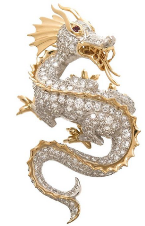 Nelson Rockefeller and his GROOM. Is this a joke? Why yes it is and it's on us.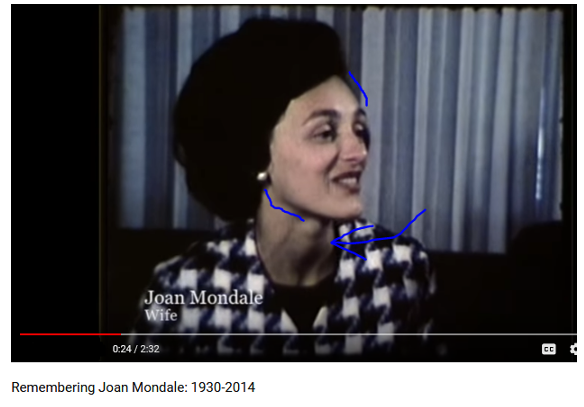 More info on Walter and Joan in the Jeffrey Dahmer post.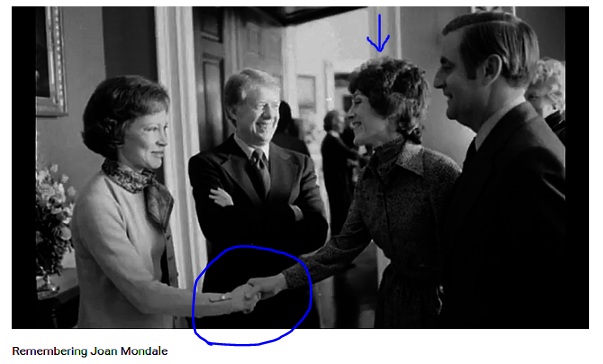 Nancy Reagan through her natural paternal line (not stepdad's line) 'she' was the 22x great grandchild of King Edward III of England.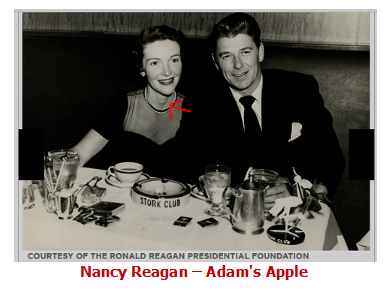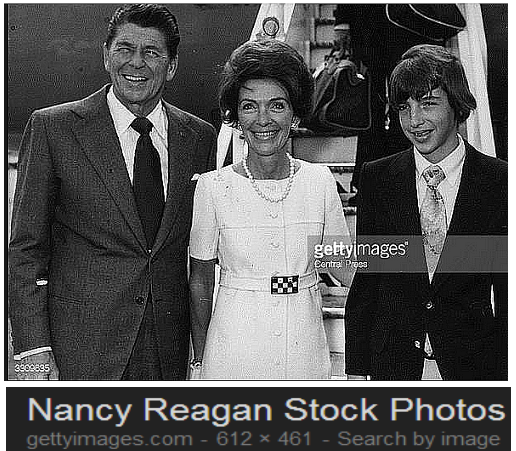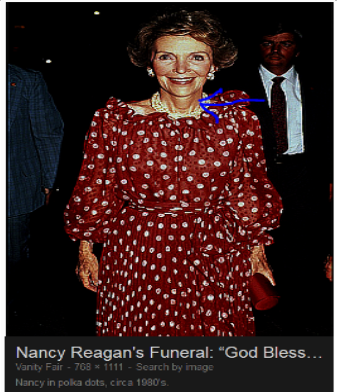 12 seconds Nancy Reagan seances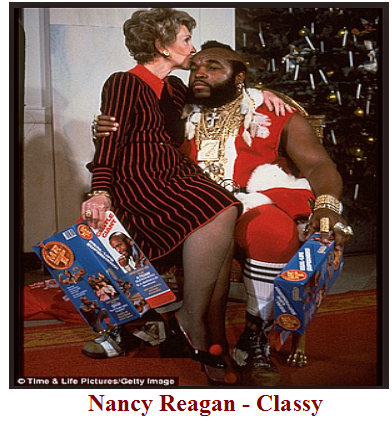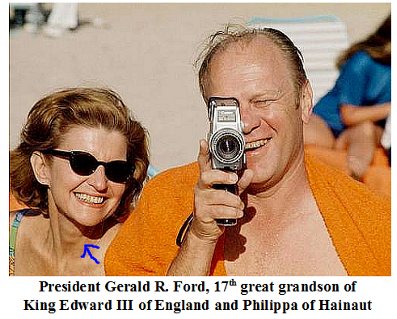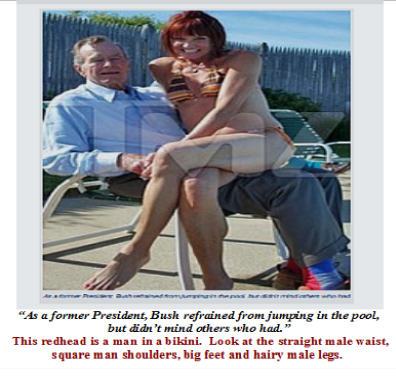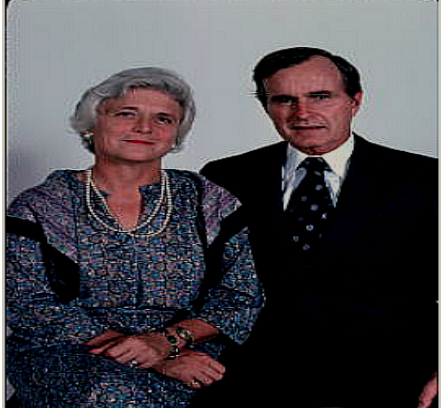 This is a 6 min. audio clip by Apostle Laura Lee – Barbara Bush is a Man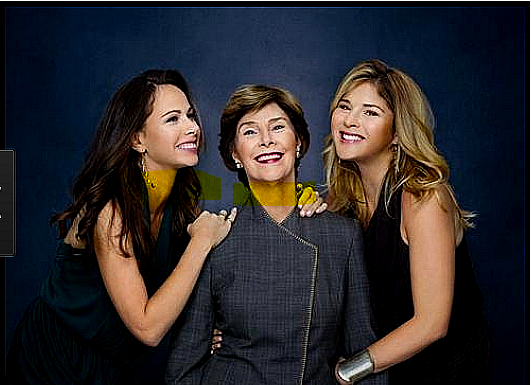 This Savage line also connects to Mamie Eisenhower.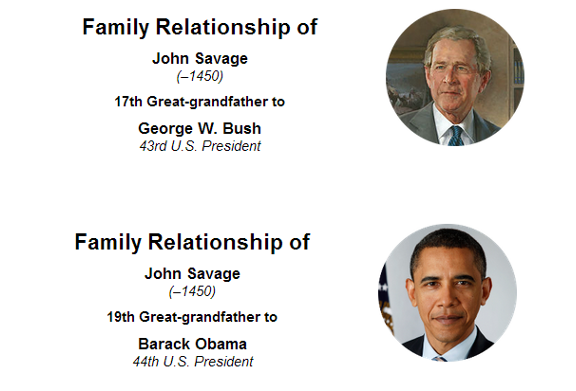 12 second video confessing that Vice President Dick Cheney (Illuminati bloodline) is 'his' cousin. This is one of the many videos out there on this subject. I had watched an old video of Cheney and Obama on I believe that it was the Dick Cavett show and Cheney was in the first chair telling how it was discovered that they were related which by the way was not by Cheney's wife as they claim. Obama when it was 'his' time to speak said with 'his' head and eyes down "Everyone has a black sheep in their family." I could tell that 'he' hated to have to say that. Watching that video of Cheney and Obama (which is not online anymore) was the beginning of my interest to find bloodline connections.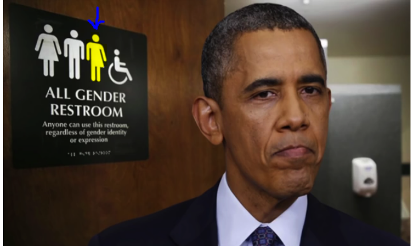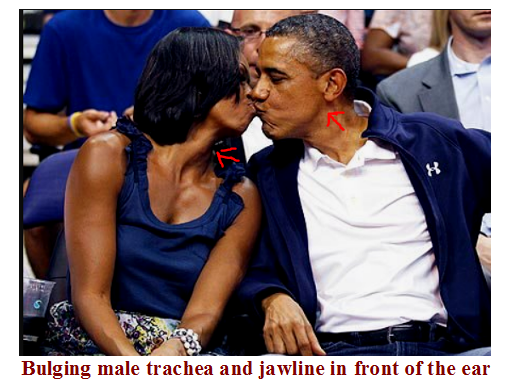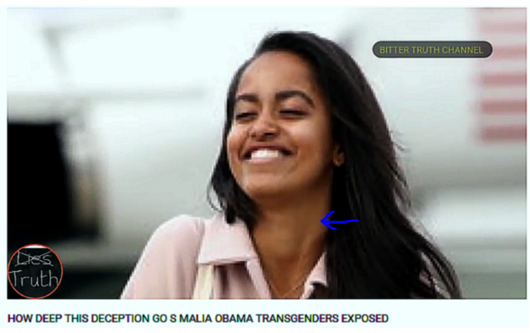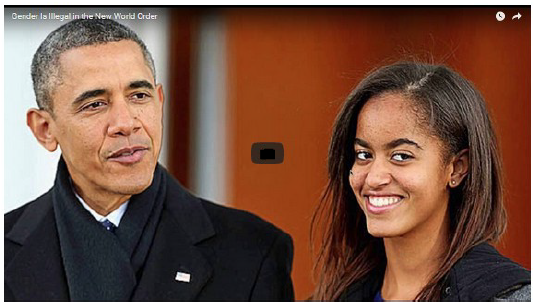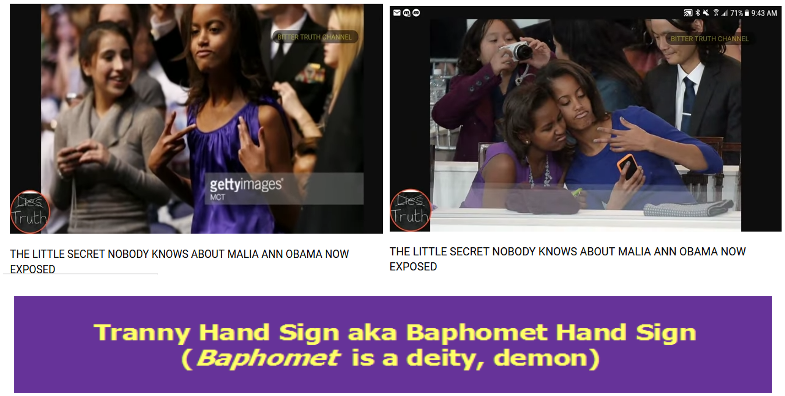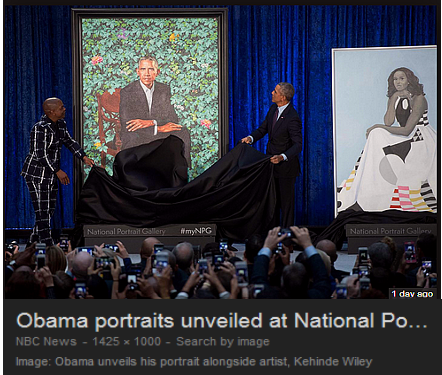 13 min. audio clip discussing the pic below.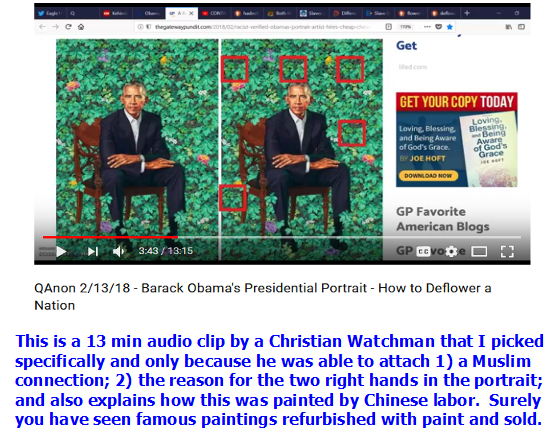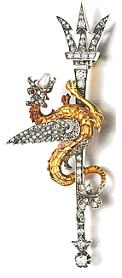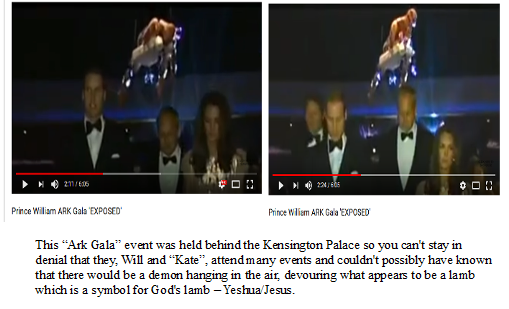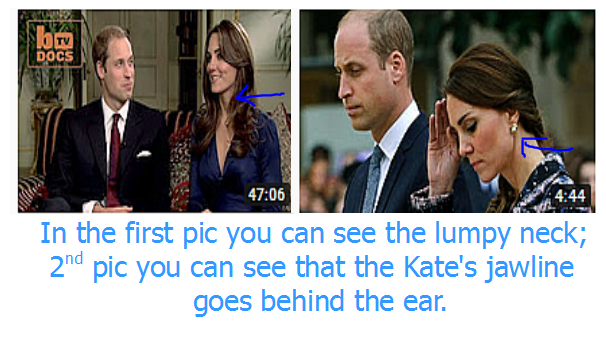 This is only 17 min. but you can see Kate's Adam's apple.
3 min. video of Meghan's father's bloodline connection to the royals.
This is an audio clip of the Meghan Markle Exposed in case it gets taken down again.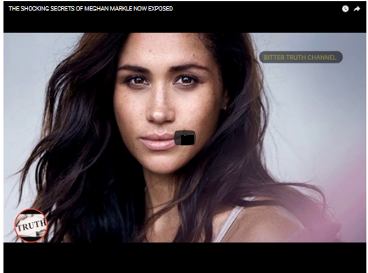 Look at the length of Meghan's forearms, broad shoulders.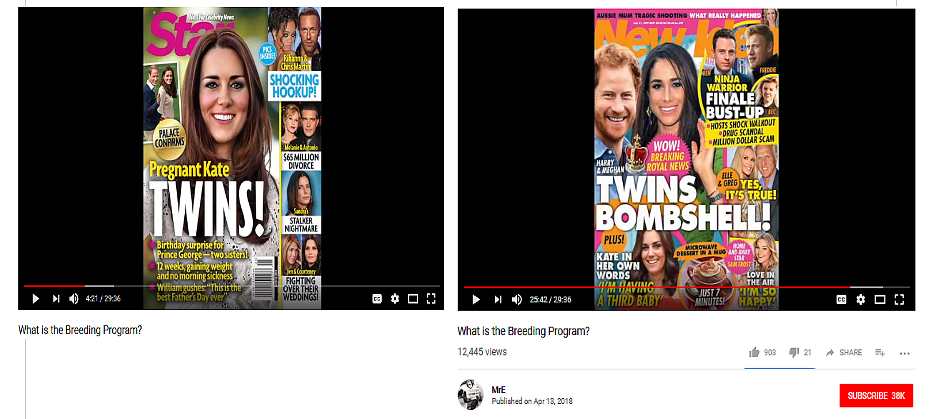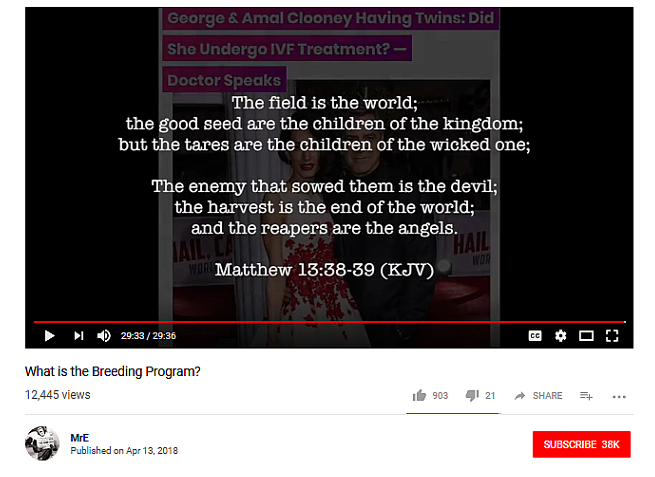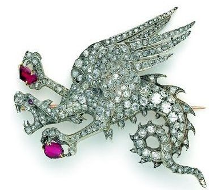 The media would like you to believe that Harry is making that cray satanic hand sign because he's against Trump and Melania. The truth is that they're all related to the British royals and this is just more cray theatrics by a Nephilim Illuminati "royal" bloodline. See how Harry has the short forearms and Melania has the big hands and long forearms. Don't let them confuse you with the past pics of Harry partying with a girl in a room doing something. It's just more propaganda to make 'him' look like a male. Plz don't you know that 'he' has a zillion guards around 'him'? I mean his grandpa/ma is worth trillions. Also during his meeting with Melania Harry's 'girlfriend' was sitting apart from him because the royal rules say that they can't be seen publicly together since they haven't officially announced their engagement. Really? I mean gee 'his' 'girlfriend' already posed nude so what does it matter at this point if they're seen in public together. These Illuminati crays give me a major headache.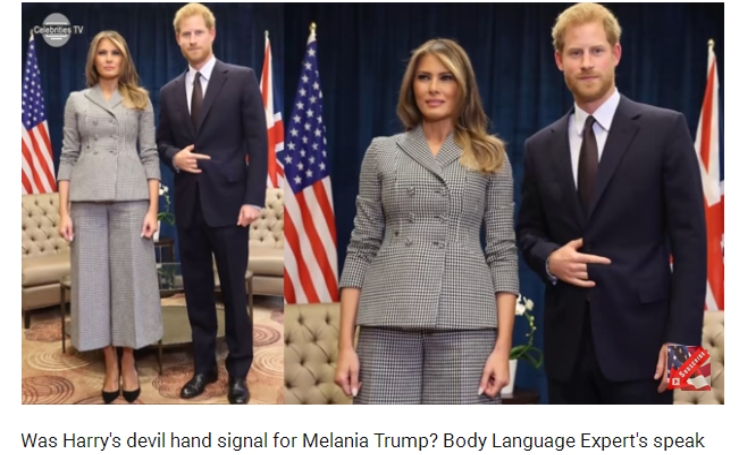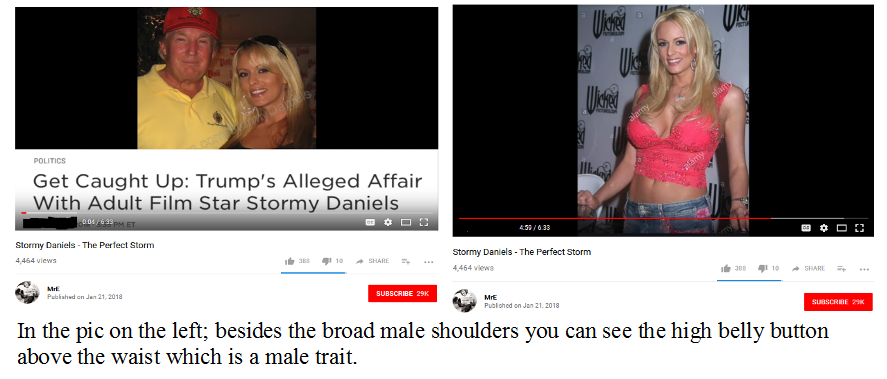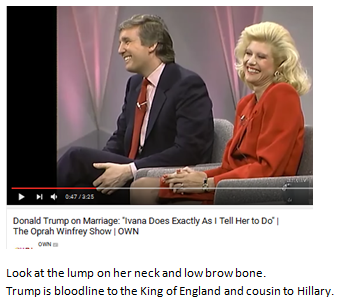 In this video below you can see that Ivanna has an Adam's apple. This was before the Adam's apple was shaved down.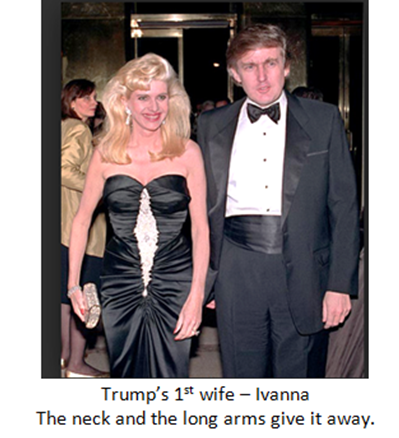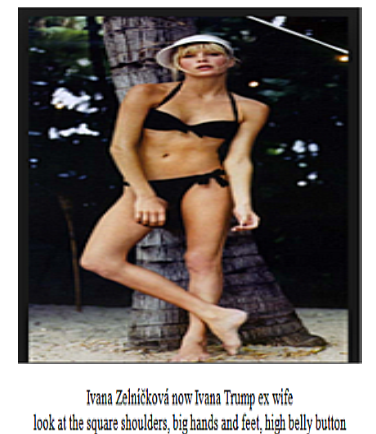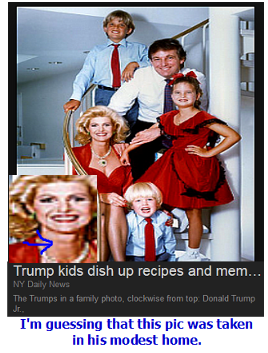 Trump whose real name is Drump, is the 1%. I'm not believing that he started off with a million dollars and now he has all of this. I do believe that Illuminati money is funneled through him to give him the appearance of being an amazing businessman.
This group pic – look at Ivana's neck and Melania's arm length and large hands.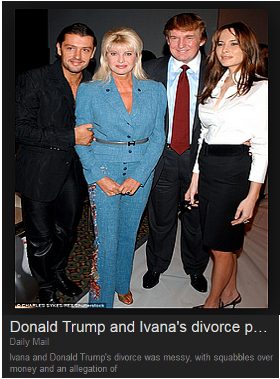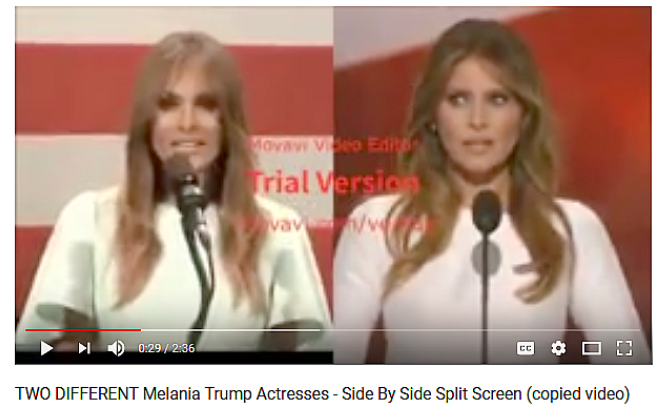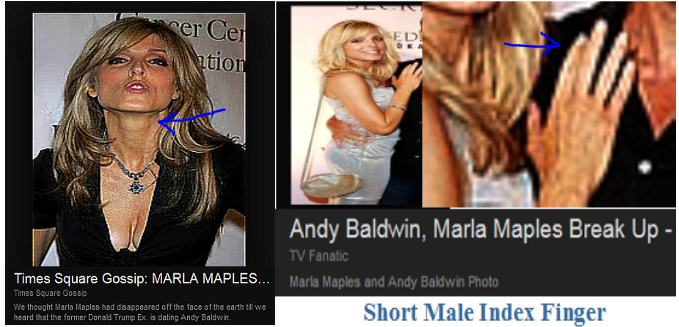 3 min. audio clip of video:  Marla Maples stole my husband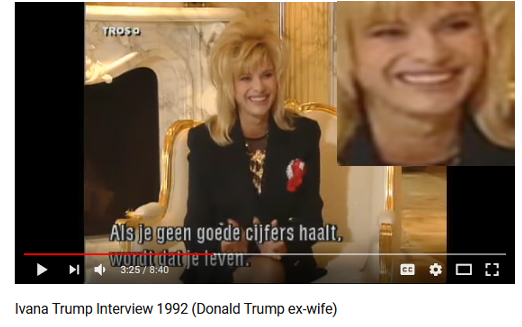 You can see the Adam's apple  @ 3:00 mark.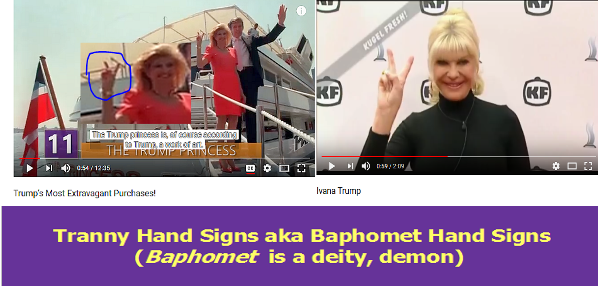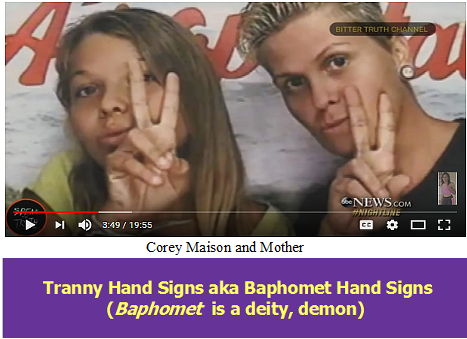 This is a 29 second audio from Corey's mom Erica and she's sending a message to President Trump.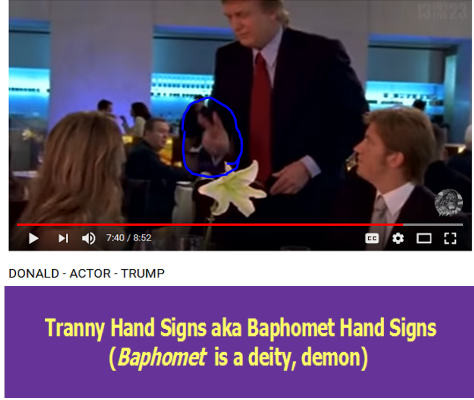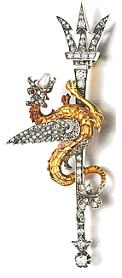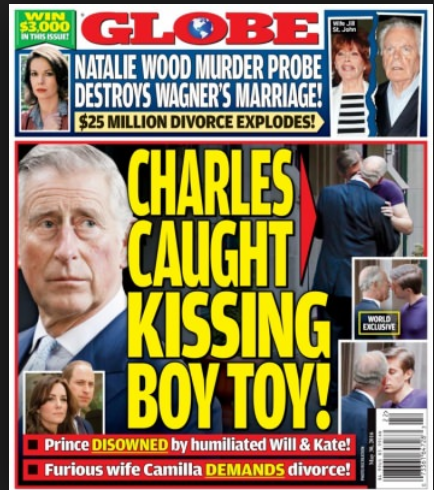 1 min. video showing that Beyonce's baby is connected to the royal family. Also related they show Brad Pitt, Ben Affleck. Beyonce (maternal line), Pitt, Affleck, Kate and Queen all Illuminati bloodlines and there are videos on all of them showing that they are all switched. This is a 3 yr old video but I just wanted to show you how the Illuminati families continue to bamboozle their fans.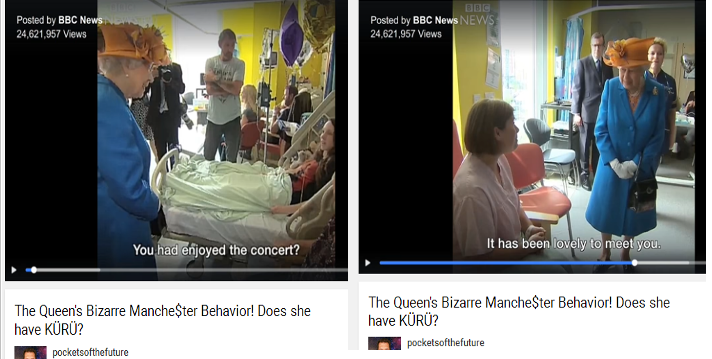 3 min. audio clip from Pocketsofthefuture – The Queen's Bizarre Manchester Behavior.  Does she have KURU?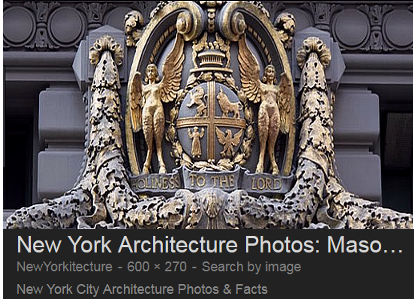 A little over 4 min. audio clip of Hillary's Wedding Ring with Nazi Cross – video was removed.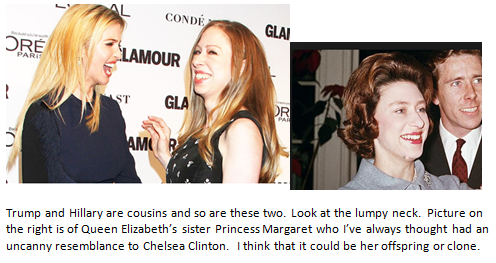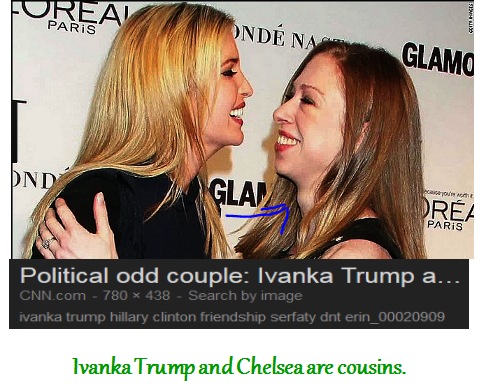 Chelsea has an Adam's apple in these pics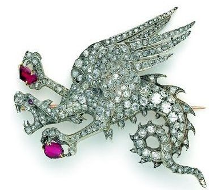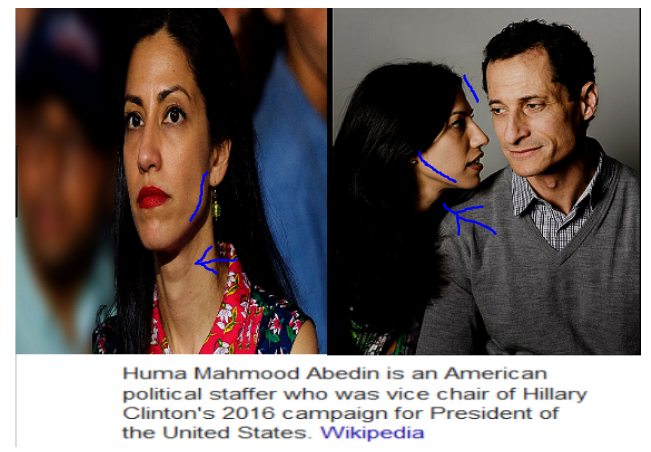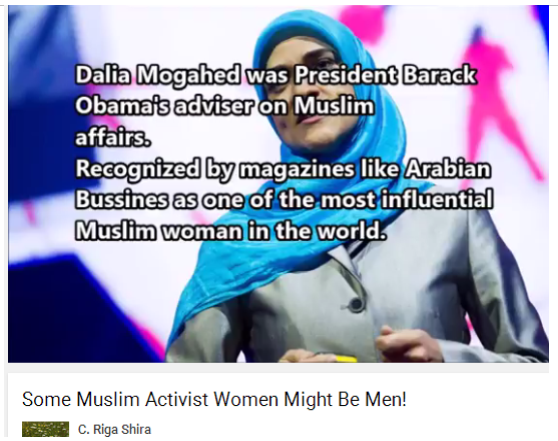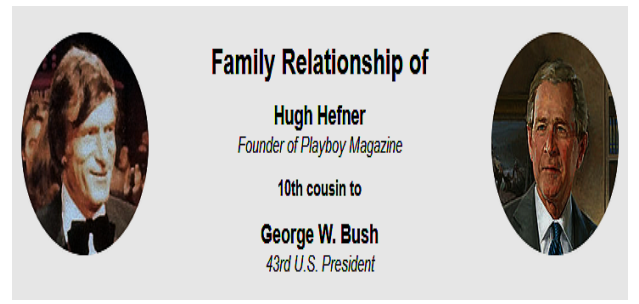 13 min. audio clip taken from MrE on Hugh Hefner's daughter having an Adam's apple.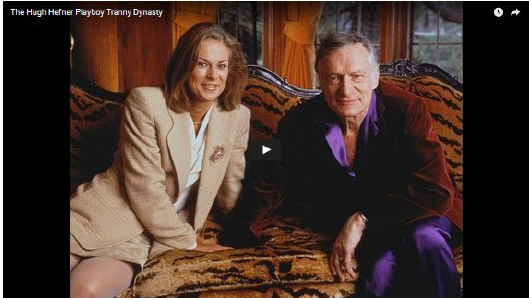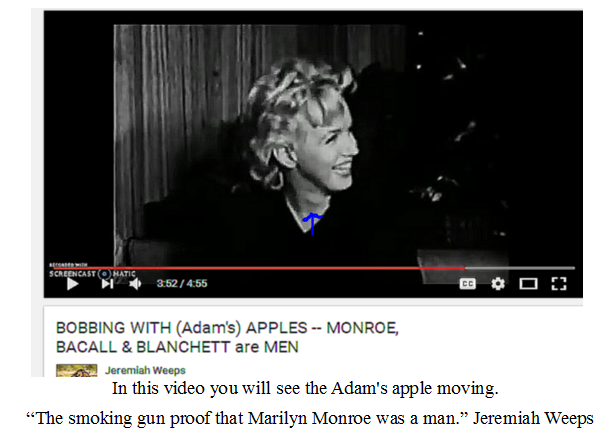 Marilyn Monroe – See the straight male back or spine.  Straight as a board.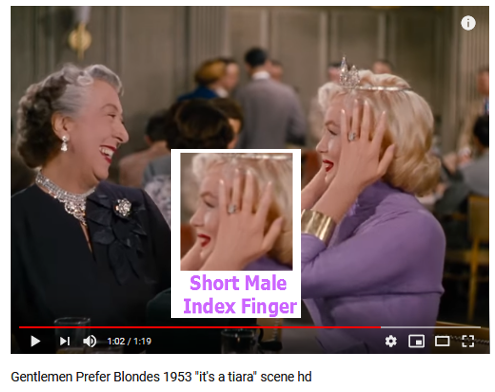 @ 0:33 you can see the Adam's apple. Megan Fox bloodline ends at de Baux is that of Gossallin who, in about 810, married Herriasbeuck, daughter and heiress of William, Sovereign of the Court of Orange, and niece of Bertha, wife of Emperor Charlemagne.  That's only a part of 'her' bloodline.
35 second audio clip taken from MrE exposing Megan Fox as a tranny.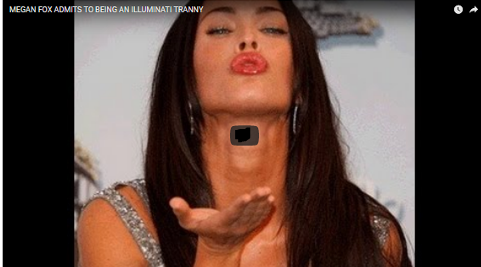 Megan has an Adam's apple so this is why Megan can stay so thin after 3 imaginary pregnancies.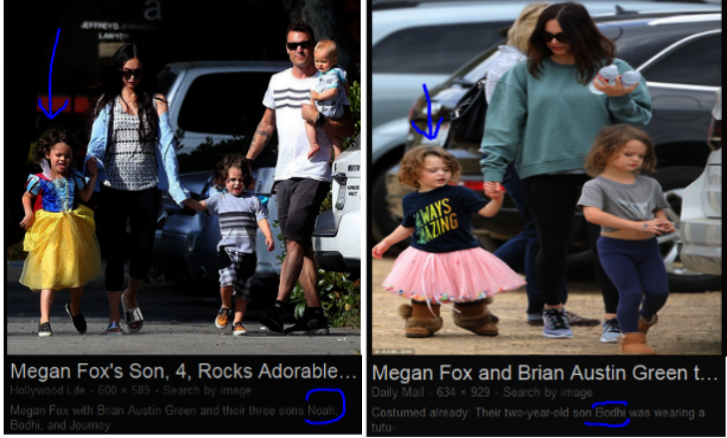 Taylor Swift is related to several presidents (Bush, Nixon, Coolidge, Hays, Grant, Roosevelt) the Astors and the British Royal family.
Hope Hicks video – Look at the the male brow bone sticking out.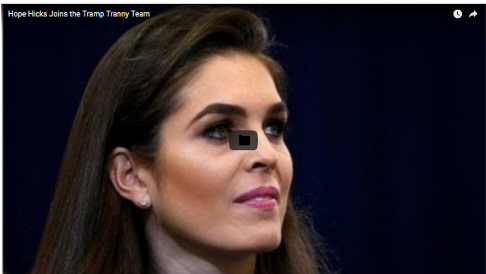 "Diane" is a high royal. 'Her' bloodline connects to the Kennedys, Campbells, Bruce, Montgomery, Stewart/Stuarts. From these bloodlines they connect to other high royals from Ireland, Scotland, France and Norway.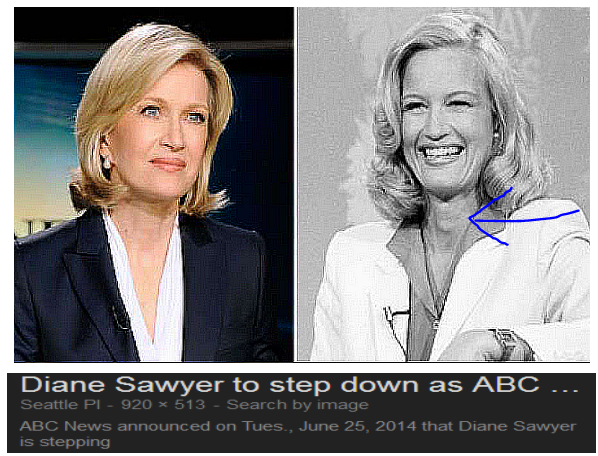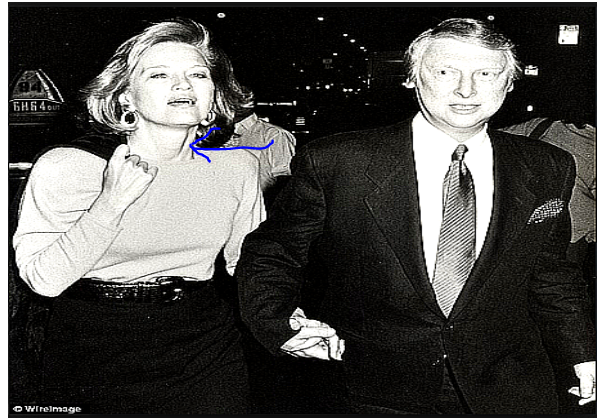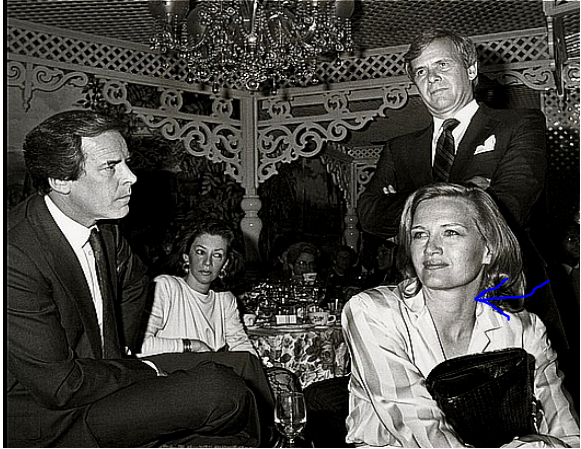 This 1 min. video is not to humiliate Illuminati royal bloodline Britney but to show you how they split their minds.
Britney Spears, the  24th great grandchild of King Edward I.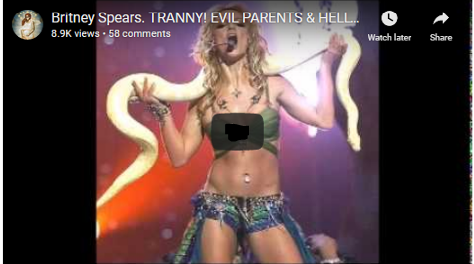 Demitria's Illuminati bloodline through 'her' maternal line connects to  King Henry I or Henry Beauclere, the 4th son of William the Conqueror.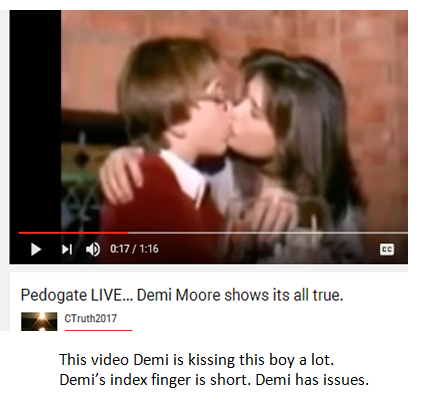 Julie Andrews bloodline through "her" maternal line traces back to King of Dál Riata (780 – 834 or 787-819), 2nd King of Scotland
Paul McCartney bloodline connects to Clan McIntosh.   "The seanachies of the Clan Mackintosh claim that the first chief of the clan was Shaw, second son of Duncan MacDuff, Earl of Fife of the royal house of Dál Riata. In 1160 Shaw MacDuff accompanied Malcolm IV of Scotland on an expedition to suppress a rebellion in Morayshire."
*Not a Tranny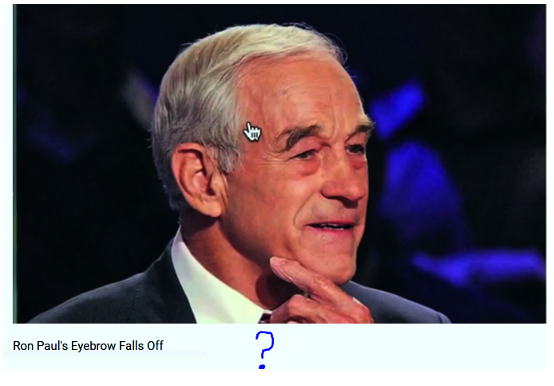 Ron Paul's wife Carol J. Wells is the bloodline connection to Illuminati high royal bloodlines.  Ron would be categorized as the Spouse of the bloodline.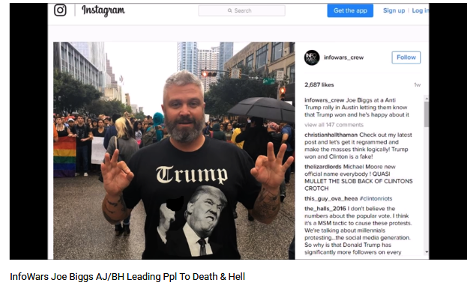 2 min. audio clip by Apostle Laura Lee – InfoWars Joe Biggs AJ/BH Leading Ppl to Death and Hell
Alex Jones maternal bloodline connects to his 26x Grandfather: Henry OF ENGLAND III b: 1 OCT 1207 in Winchester Castle, Hampshire, England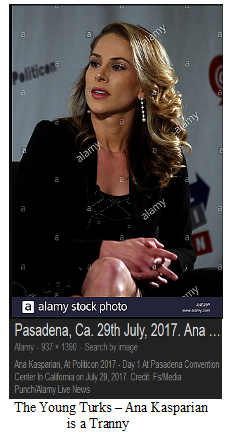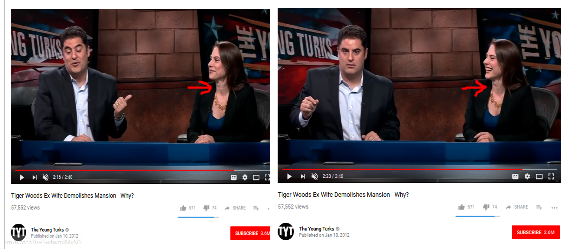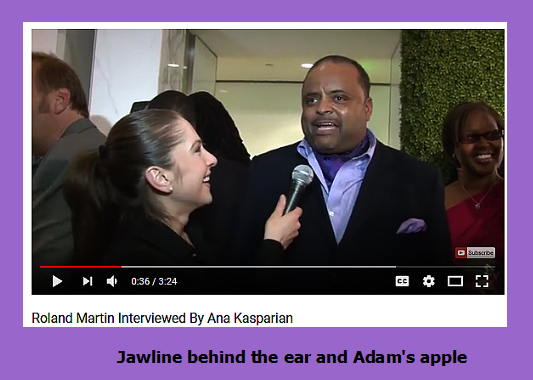 1 min. video of Ann Coulter and 'her' Adam's apple.

The City of Austin is against Trump but they are unaware that he is related to Hillary and Obama because they are all Illuminati High Royal Bloodlines.
They City of Austin is okay with promoting this lifestyle which is in enmity with God. City of Austin City Council – repent of this perversion. Yeshua/Jesus paid the ransom for us with his life and his precious blood and you reject him and choose satan's path and allow this stamp of support for satan.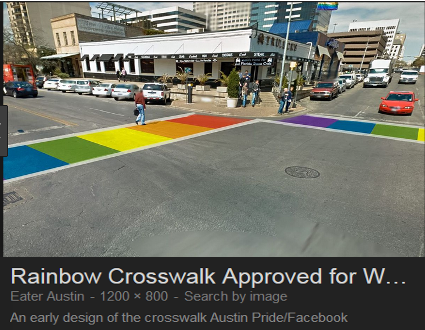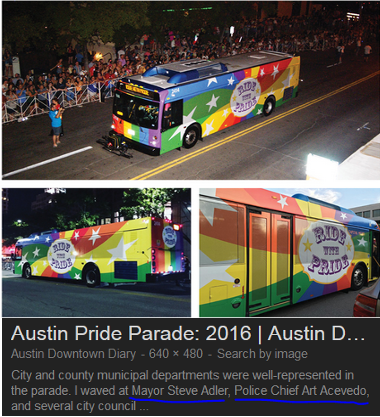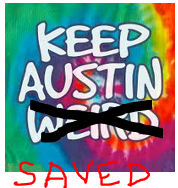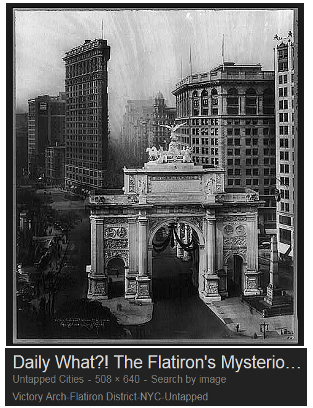 "According to the New York Times' insightful Streetscapes column, the arch was conceived by mayor John F. Hylan to commemorate the New Yorkers who died in World War I. Plans to make the Victory Arch a permanent monument were eventually thwarted due to a group of sculptors who felt it was too vengeful towards the Germans, and even Fiorello H. LaGuardia publicly denounced the project as an "Altar of Extravagance."   The arch was designed by Thomas Hastings and was modeled after the Arch of Constantine in Rome…"